Pentagon taps Parrot to develop spy aircraft prototype for US Army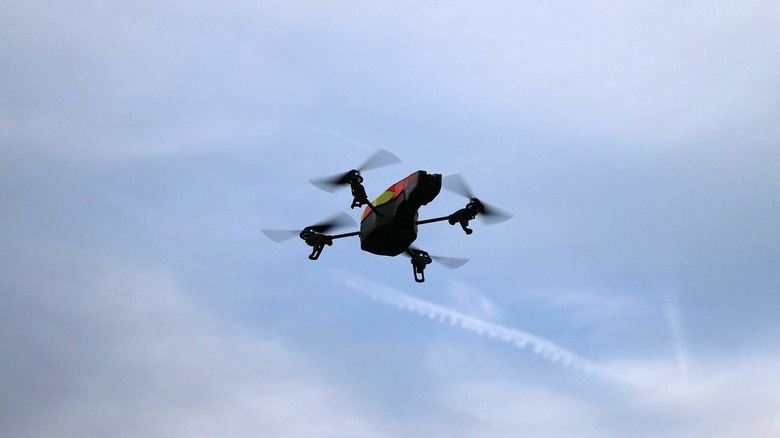 Parrot, a French drone maker that has spent years in DJI's immense shadow, is one of half a dozen companies selected by the Pentagon to develop prototype aircraft suitable for military surveillance use. The work will take place under a government contract seeking the adaption of small consumer UAVs into drones that can be deployed for scouting missions on the battlefield.
Parrot has produced a number of consumer drones, but has largely been eclipsed by DJI, the Chinese drone maker that has a somewhat contentious history with the US government. DJI is not one of the six companies tapped to produce these military drone prototypes, a reality that is unsurprising in light of alleged security concerns.
For its part, Parrot will work on developing a small aircraft that weighs less than three pounds, can be stored within a soldier's standard issue rucksack, and that can be assembled in less than two minutes. The US Army seeks drones that can fly for up to half an hour at a range up to around 1.8 miles.
Based on the original solicitation seeking proposals from companies, the drones would be used by soldiers for small-scale surveillance / scouting uses. In a statement about its work under the newly awarded project, Parrot founder and CEO Henri Seydoux said:
Parrot is proud to have been selected by the Army to work on this highly strategic project. The United States has always been a major market for the Parrot Group whether it is for our well-known consumer range or our advanced professional offering ... We look forward to focusing our advanced R&D on meeting the high standards set by the U.S. Army, to integrate drone efficiency in their day to day operations and support the world leading army defense system.