Penguin grants reprieve to eBook lending fans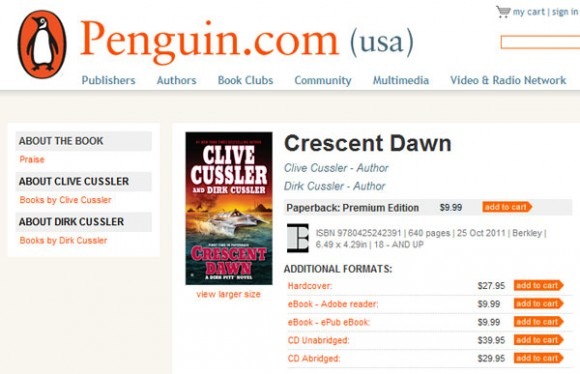 Earlier this week I mentioned that Penguin was
from the lending service for libraries called OverDrive. The reason for pulling the books according to the publisher was to reevaluate the terms of lending. That didn't bode well for people with Kindles that like to check out eBooks from their local library.
The eBooks were pulled from OverDrive a few days ago and apparently, the eBooks are back, for now. Penguin has agreed to allow the eBooks to continue to be lended via libraries for a limited time. Penguin has allows the books to remain in the lending library through at least the end of the year. At this late date that is only a bit more than a month that the books might remain.
Penguin had pointed the finger at security concerns. The rub was that the company had continued to sell the same books in digital format, presumably with the same security measures in place. The more likely reason was that Penguin wanted the reader to buy the eBook rather than check it out.
[
NYT]