PeeWee Pivot Tablet Laptop announced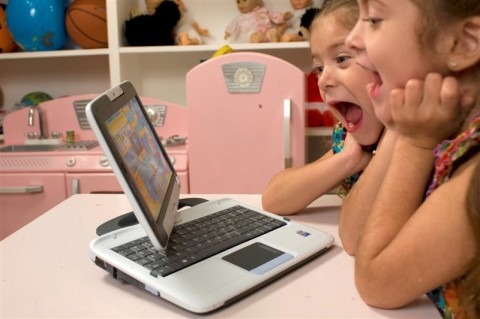 Technology can be a double-edged sword when it comes to kids. Of course, you want your child to grow up understanding and being able to utilize a computer, but at the same time, you don't want them exposed to things they are too young to understand or that are inappropriate. That's where the PeeWee Pivot Tablet Laptop comes into play.
This laptop is meant specifically for children between the ages of 3 and 10 and while small, can stand up to serious abuse from kids like drops and spills. To get down to some of the specs, this device includes an Intel Atom Processor, a 1.3-megapixel webcam that's capable of 180-degree rotation, a rotating screen that can be used as a tablet and a stylus.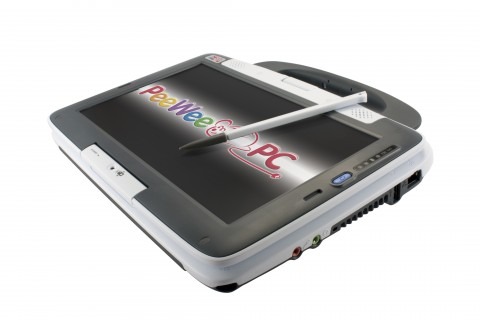 The laptop comes with a Walt Disney Windows XP Theme, ten different software programs that are perfect for kids plus games suitable for pre-school to elementary school-aged children. Security is also of the utmost importance, giving parents control over how the PC is used, how long kids can browse the Internet, what sites can be viewed, etc. You can get the PeeWee Pivot Tablet Laptop now for $599.99.