PeeWee launches new PeeWee Power 2.0 laptop for kids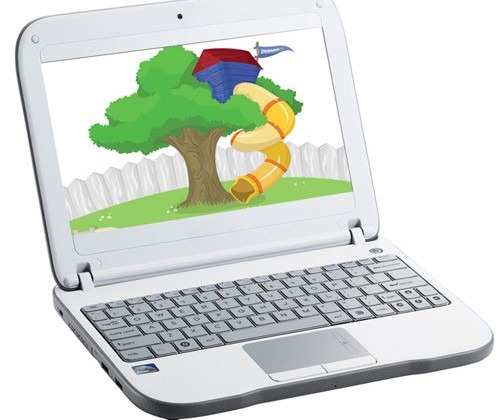 PeeWee is a company that makes notebook and netbooks that are specifically aimed at kids getting their first computer for use at home and in school. The little machines offered by the company are basic netbooks in the inside for the most part with a little ruggedness on the side to survive use by kids. The latest offering from PeeWee for kids is the PeeWee Power 2.0 Laptop.
The little netbook has an Atom N270 CPU running at 1.6GHz and uses the Intel 945GSE chipset. The rig has a 30GB PATA HDD and has a 2-in-1 SD/MMC memory card reader. It can boot from both the card reader and from USB if needed. The screen is 8.9-inches and it has a resolution of 1024 x 600 with LED backlighting. A webcam is built-in to the device.
The machine also has 1GB of RAM that can be expanded to 2GB, WiFi with open Mesh support for Linux only. The WiFi card itself works for Windows, just not the Mesh support. The machine measures in at 8.7" x 7.3" x 1.5" and weighs under three pounds. It has a 4-cell battery good for about four hours per charge. The keyboard is water resistant and the machine can survive small drops from 50cm. The OS is XP Home, but hardware supports Linux.