Peek on sale for $50 today only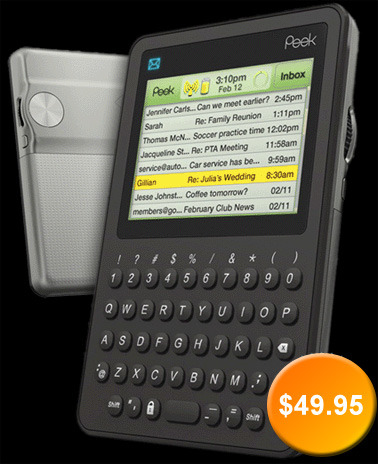 If you have any interest at all in the device known as Peek, then you had better get moving! Apparently, for today only you can get the handheld for just $49.95. That's a pretty good deal, which is about $30 off of its previous asking price.
I never exactly saw the appeal of this device, especially since its one and only feature is email access. Is it trying to be an old school BlackBerry? I guess no one can really know. But if you need email and you need it now, the Peek might be for you.
The only catch here is that you'll have to shell out $20 a month for the network access. Other than that, though, this is a pretty good deal. Again, if email is your one and only means of communication. 
[via Gadget Review]