Pebble update ups Health ante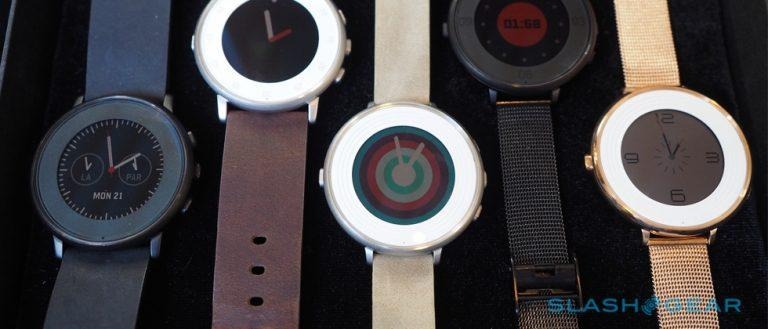 Pebble have announced that their smartwatch line will have a big series of updates to its health software. That'll include a feature called Mobile Health Snapshot, for one – a system that allows you to see a picture of your activity and sleep data in a well organized manner. This Mobile Health Snapshot bit will be a whole new section within the official Pebble apps from Pebble on both iOS and Android. Of particular interest in this feature set is a new ability to auto-detect when you're headed out for a walk, recording your activity without additional effort on your part.
In addition to the Mobile Health Snapshot section, the Pebble app will be able to give you activity summaries and insights at the end of each day. That'll include coaching based on how well you're doing compared to previous results as well as data on runs, "long walks," and sleep patterns.
Sleeping with your watch on will become all the more relevant – if you aren't doing so already – with Smart Alarms. This is also part of the update series coming imminently to Pebble.
Users will be able to activate Smart Alarms which will wake you up based on your sleep activity – presumably based on how much you're moving your arm, as it were. If you're in a light sleep phase, according to Pebble, your smart alarm will sound "up to 30 minutes before your set wakeup time."
That way your wakeup time will be placed at the perfect point, the point at which you're already nearest an awakened state.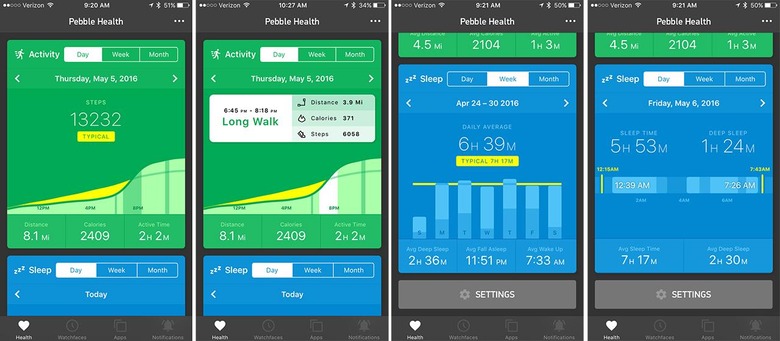 A bonus bit – Pebble's Sent Text app will allow iPhone users to send longer text messages. This will work for Pebble Time devices, allowing them to "start a conversation from their wrist and send canned responses or voice notes to recent and favorite contacts.
To get these updates, users must update their Pebble app.
1. Update the Pebble app for iPhone (via the iOS App Store) or Android (via Google Play) to version 3.12.
2. Use the Pebble app to update your watch to Firmware 3.12 (select Menu " Support " Update Your Pebble if you aren't automatically asked to update your Pebble).