Pebble update also adds Send Text for iOS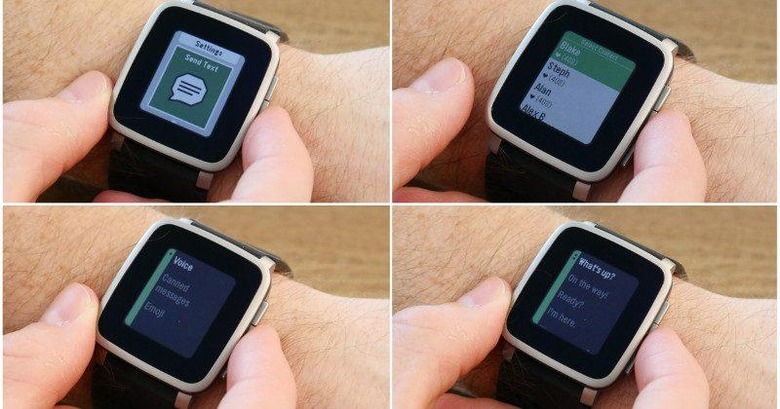 Pebble has just pushed out its latest batch of updates, both for the smartwatch firmware and its mobile apps, and, as we have covered before, it centers around a lot of health-related features. As great as that may be, it is hardly the only thing going for this update. iOS users in particular have something sweet to look forward to in the update. Pebble has finally made available the previously Android-exclusive feature that allowed users to start a message conversation directly on their smartwatch.
The Send Text feature was introduced on Android devices just last February. The difference between this and a more common Text Reply feature is that Send Text actually lets you initiate a text message conversation from your smartwatch. So you can really start sending text messages on your own instead of having to wait for the chance to reply to someone.
Now that feature has finally landed on iOS, but not only is it late, it also comes with a rather huge requirement. Send Text can only work on Pebble Time series smartwatches that have Text Replies enabled. And Text Replies itself works only for Verizon and AT&T subscribers. That's basically due to limitation on iOS that prevents Send Text from even being possible, which is why Pebble partners with carriers directly in order to bypass those limitations.
The latest Firmware 3.12 update is really more about health and fitness, a specific market that Pebble is targeting in light of tighter competition in the smartwatch space. The updated mobile apps now offer more informative graphs that chart your activities and progress. The new Pebble Health features also include automatic detection of long walks and runs, sending summaries to the smartphone app, intelligent wakeup alarms.
SOURCE: Pebble