Pebble owners rejoice! The quietly awesome smartwatch has been updated, bringing in a slew of great features. A fondly remembered watch-face is back, and Pebble gets location-aware with some new compass apps and features. The firmware has also been updated to work with iOS 8, and emojis are now working with Pebble.

With the firmware update (version 2.5, if you keep track of that kind of thing), Pebble brings in a lot of great stuff. Emojis are something that are hot right now, and Pebble is striking at the right time. If a smiley face works better than words for you, Pebble has you covered.
Maybe the neatest news here is the magentometer feature, which Pebble is offering up as an open SDK for Developers. To show off what their internals can do, Pebble has a Compass app available in their store. Another app called Where To? for iOS helps you discover cool things in your area, and remember — it's iOS 8 friendly.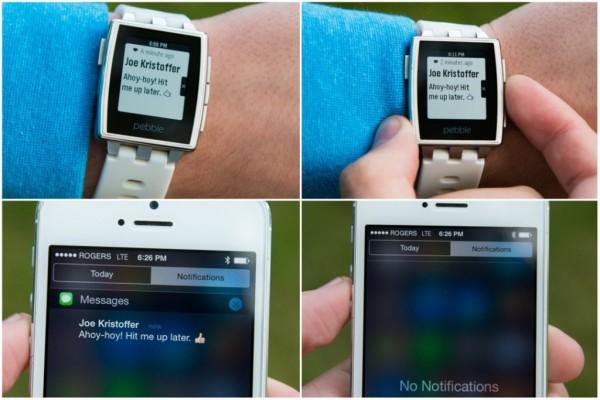 That iOS 8 compatibility isn't an empty promise, either. With iOS and Pebble 2.5, your notifications dismissed or handled via Pebble will reflect in notification center.
For those who remember DOMO, there's good news. Pebble and Big Tent Entertainment struck a deal to bring DOMO back to Pebble, with animations bringing him to life on your watch face.
To snag the download, just head into the Pebble app from your Android or iOS smartphone. Select Support > Update Your Pebble, and away you go!
Source: Pebble