Pebble Time Round gets polished gold/silver options as Kickstarter winds down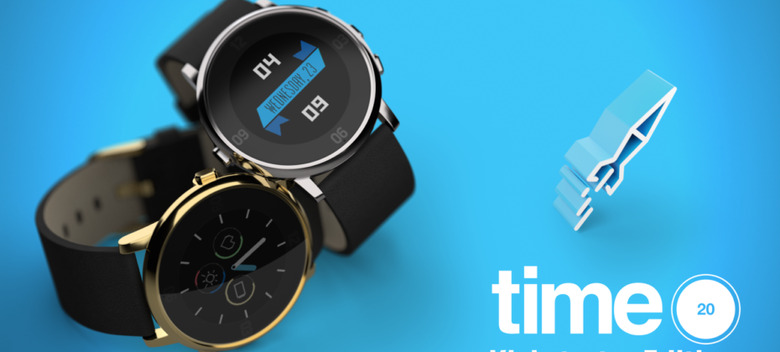 With about two weeks left in Pebble's Kickstarter campaign for its latest generation of smartwatches, a new reward for backers has been added: the Pebble Time Round in a choice of either polished gold or silver finish. To be clear, is the same hardware as the previous Pebble Time Round, as the thin, round model isn't being updated with this new Kickstarter, which instead is about launching the Pebble 2, Time 2, and Pebble Core.
This new Time Round colors will be Kickstarter editions, so they should be a nice option for users who preferred the Round or are more attracted to that style than the new models. Besides the choice of gold or silver, the smartwatches use the same color e-paper display, and feature a black bezel and black leather band.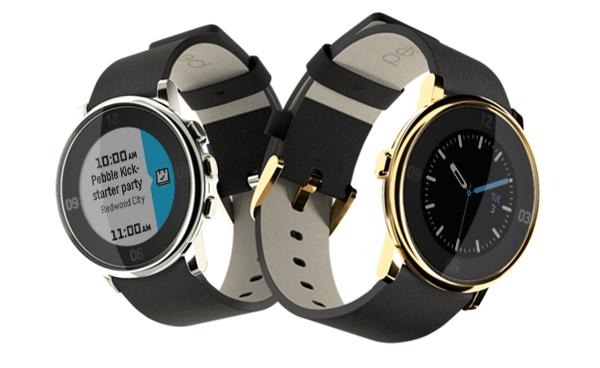 The gold and silver Time Rounds are available at two price tiers for backers: one watch is priced at $199, while those who pay $298 can get both a Time Round and Pebble 2. Those who have already backed the Kickstarter can still change their reward tier while the campaign is open, and backers will receive a survey in July where they can specify their color choice.
Pebble adds that the polished Time Round will still sell for $199 after the Kickstarter ends, but only for a limited time and in limited supply. The campaign for the Pebble 2/Time 2/Pebble Core has already blown past its $1 million dollar funding goal, and currently stands just over $11 million with 14 days until closing.
SOURCE Pebble/Kickstarter