Pebble Time goes on pre-order outside Kickstarter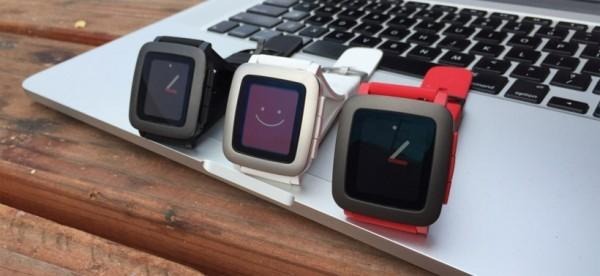 While the already-established brand Pebble decided to head back to the startup-friendly Kickstarter for its second release, regular sales have begun now in earnest. Earlier this year the second-generation smartwatch Pebble Time was revealed with a colorful display and new body, done so through the crow funding campaign website Kickstarter. This gave a sign of the times – the site was no longer for starting up companies, but for companies that'd previously sought funding from fans as well. While it's still not necessarily a store, Kickstarter didn't seem to mind selling Pebble's second watch from the outset.
Now the Kickstarter starting of the Pebble Time watch is done and pre-orders in general have begun. The Pebble Time watch is up for pre-order on GetPebble dot com and are being run through Best Buy. This 22mm smartwatch works with "most Apple iOS and Android devices", and takes on the abilities of its predecessor.
Pebble Time has bluetooth connectivity, smart functionality, and a set of new features.
Included with this watch are fitness and sleep tracking, an e-paper display, and a completely water-resistant hardware design.
Shipping estimates for this new pre-order suggest that it'll be arriving in July. This may be changed, but due in part to the Best Buy connection, it's not likely.
Retail will have this device available in black, red, and white.
Below you'll see a number of Pebble Time updates from the past several weeks. Dive in and learn all you'll need to know about this smartwatch, a real alternative to the far more intense designs by Apple and Google.