Pebble Steel hits Best Buy with price drop in tow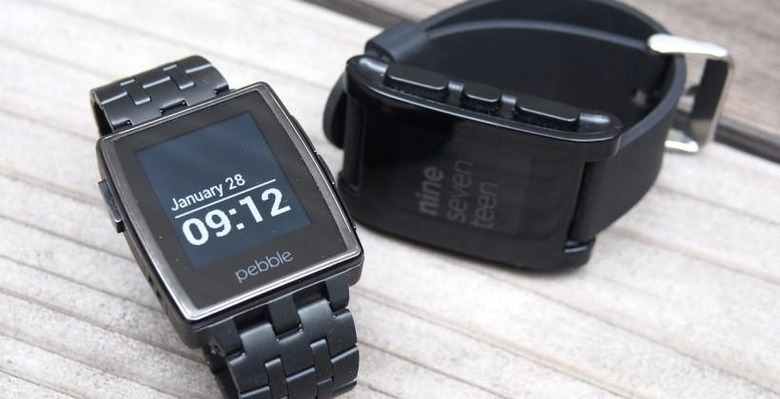 Pebble Steel, the sophisticated metal-laden variation of the original Pebble smartwatch, will be arriving at Best Buy this coming Sunday, and alongside will be a price drop to $229 USD. Joining the premium version will be a new color for the original Pebble, as well.
The Pebble Steel will be available at Best Buy with both the brushed stainless and black matte finishes, at first coming with a black leather strap. Later on, the watchbands in brushed stainless and black matte will also be available separately.
As mentioned, the folks at Pebble have also cooked up a new third color for the original Pebble smartwatch available through Best Buy: Arctic White. This new color option will join the Cherry Red and Jet Black options, and will be available for $149 USD.
Best Buy was Pebble's first retailer, being the first to hawk the smartwatch. As with the others, Pebble Steel will be offered both in-store at Best Buy, Best Buy Mobile, and on the retailer's website. Accordingly, it'll still be offered through Pebble's website, as well.
SOURCE: Pebble