Pebble smartwatch reaches 275k sold, 1m app downloads

The Pebble smartwatch is on a kick, and it's been a raging success so far. The company initially raised over $10 million on Kickstarter and have since been the talk of the town. Most recently, Pebble revealed that they have sold 275,000 smartwatches so far, and they're having trouble keeping up with demand, as some Kickstarter backers still don't have their own units in yet.
However, the company is slowly catching up. They've shipped over 93,000 Pebble smartwatches since January, and they said that any remaining Kickstarter backers that haven't received their watches yet will receive them in the next week or so, except for Germany, where Pebble is citing customs problems for the delay in shipments.
Furthermore, one million Pebble apps have been downloaded from Pebble and its developers, which is quite the milestone for the company, and they only expect for that number to grow exponentially once more apps become available and more Pebble watches start to ship out to customers.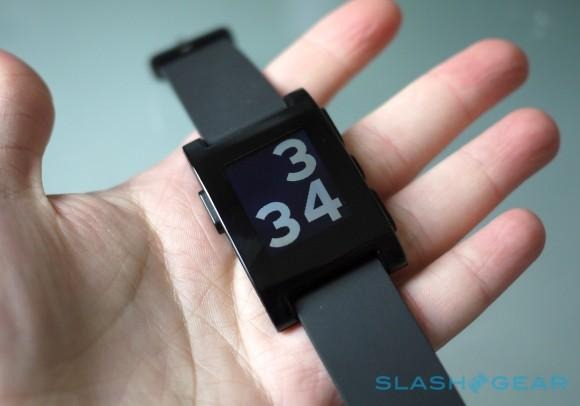 Pebble says that their focus "is now shifting to supporting third-party developers," and the company says that there has been an "active community around the Pebble SDK." Pebble is also promising to expand its API for a "deeper" and better user experience and improve the communication between the smartwatch and smartphone.
Pebble is also bringing Gmail and IMAP notification support to the smartwatch, which put a smile on almost everyone's face, seeing as how Gmail has a huge user base. The support will show up in an upcoming update for the Pebble iOS app. In the long run, we should be seeing a lot of third party content with support for Pebble, so late-comers to the Pebble game won't have anything to worry about except for an even better experience.
SOURCE: Kickstarter