Pebble rolls out firmware, smartphone apps updates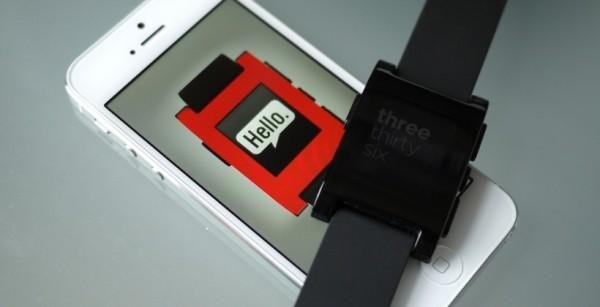 Pebble has rolled out a bunch of updates today, bringing forth new firmware for the smartwatch, as well as updated iOS and Android apps. All of them have just rolled out, with the smartphone app updates being available through the respective app stores, and the firmware update being available through the Pebble smartphone app.
In addition to the firmware and smartphone apps, Pebble has also announced that Pandora's app for the smartwatch is now available for Android users, joining the recently launched Pandora app for the smartwatch's iOS users.
Pebble was Pandora's first wearable partner, according to the company, and with the smartwatch app, Pebble owners can thumbs up and thumbs down songs from their wrist, shuffle music, select stations, and control the music with pause, skip, and play options.
This is a big update for the wearable (Pebble is calling it the update-pa-looza), and all the updates only recently launched, so owners are advised that there might be a delay before you see the new features. The smartphone app updates bring a hotfix for crashes (Android) and the enabling of additional Javascript apps (iOS). The new firmware, meanwhile, brings the ability to clear notification history, better Bluetooth connectivity, fixed caller ID, improved battery monitoring, and bug fixes.
SOURCE: Pebble Blog