Pebble now lets you interact via Android Wear notifications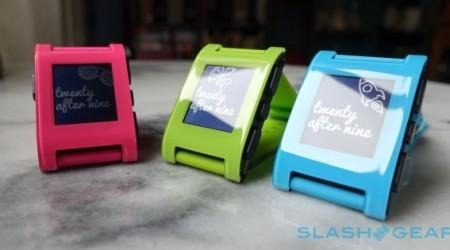 With some slight variation, most smartwatches are essentially the same. The face shape and specs may change, but the overall interaction is equal, with notifications being the main reason people like them. One of the first smartwatches around, Pebble, has done a remarkable job staying relevant in the face of flashier options from Motorola, LG, and Apple. Now, your e-paper screen is getting a taste of Android Wear itself, with Pebble gaining the ability to show you Android Wear notifications.
Pebble is a bit simpler than its Android Wear counterparts, so you won't get the full effect. There is no touch screen, color, or larger display. Pebble is keeping with its chosen simplicity, but is gaining a bit of context.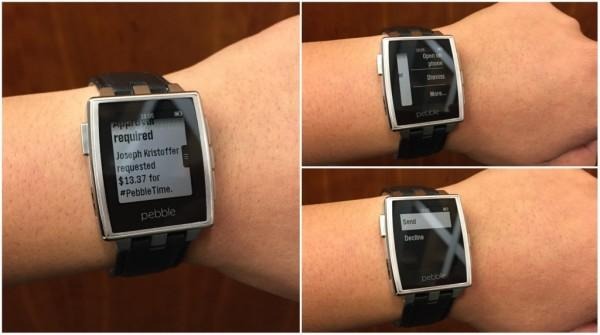 You can interact with the Android wear notifications, at least in a general sense. As you'll see in the videos below, responding to a message with a quick emoji is possible, as are some Square Cash functions. Using the hardware buttons, you'll get a really simple method for Android Wear interaction via Pebble.
Pebble and Android Wear is currently in beta, but Pebble isn't restricting anyone from giving it a shot. If you want to try Android Wear out with your Pebble, head over to their beta sign-up page and join the group. So long as you have an Android smartphone with 4.0 or better and a Pebble, you'll be able to check it out.
Source: Pebble