Pebble Fresh, Hot and Fly limited edition smartwatches land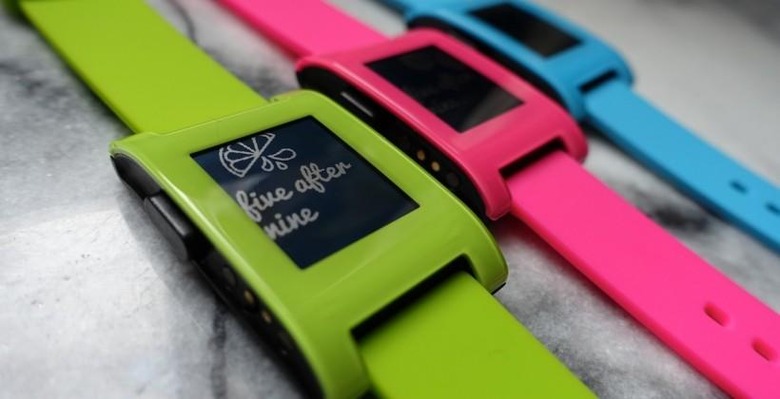 Pebble is getting its Swatch on, with a new trio of limited edition smartwatches – dubbed Fresh, Hot, and Fly – for those who want something more vibrant on their wrist. The lime green (Fresh), bright pink (Hot), and baby blue (Fly) versions have exactly the same functionality as the original Pebble, but get new face colors and matching straps.
Initially, Pebble offered a black version of its original watch, along with red and white options. Backers of the original Kickstarter voted on which other colors they'd like to see, and so the orange and grey versions arrived.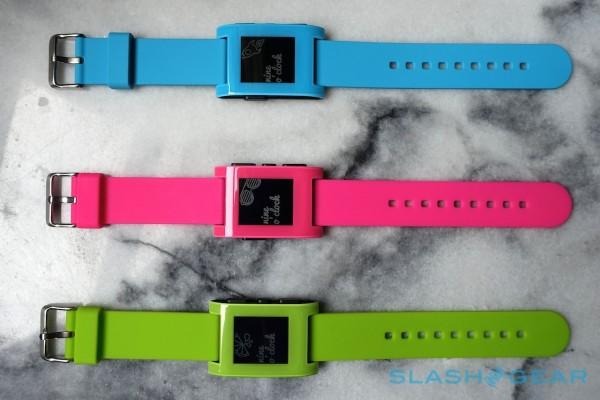 The three new options are a whole lot brighter than anything we've seen from the classic Pebble so far, but they won't be around for long. Numbers are going to be strictly limited, and while Pebble isn't saying how many exactly it has to sell, the fact that they're only going to be offered through Pebble's own online store rather than in Best Buy where the smartwatch has been available on shelves for some time is probably an indication of just how rare they'll be.
You might think making new colors would be an easy process, but according to Pebble evangelist Myriam Joire, that's not actually the case. Finding a shell color that looks great in different lighting conditions as well as through the clear top-layer of plastic is just the start of it; then, you have to match that to a silicone band.
Picking the right band took Pebble three months, Joire told me, though of course they're interchangeable for regular watch straps if owners prefer it. Right now there are no plans to offer the different colors separately, though Pebble will be watching interest closely.
Meanwhile, there are new watchfaces to go with the updated colors, which as well as being preloaded on the limited editions will be available to download for free from the Pebble appstore.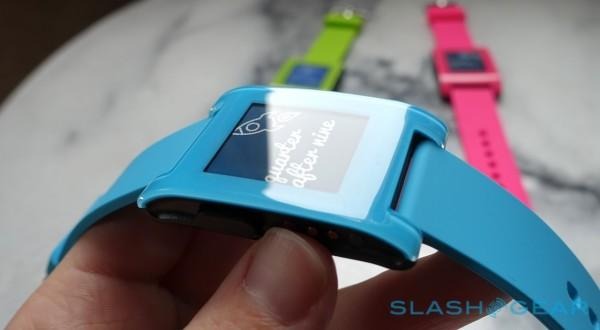 They're accompanied by a new Weather Channel app, while in the pipeline is a Reading Rainbox watchface with an 8-bit Levar Burton. The latter will be released later in 2014.
Pebble Fresh, Hot, and Fly are on sale now, priced at $150 apiece, and they'll ship worldwide.
MORE Pebble