Pebble 2 Now On Pre-Order, Pebble 2 SE Coming Soon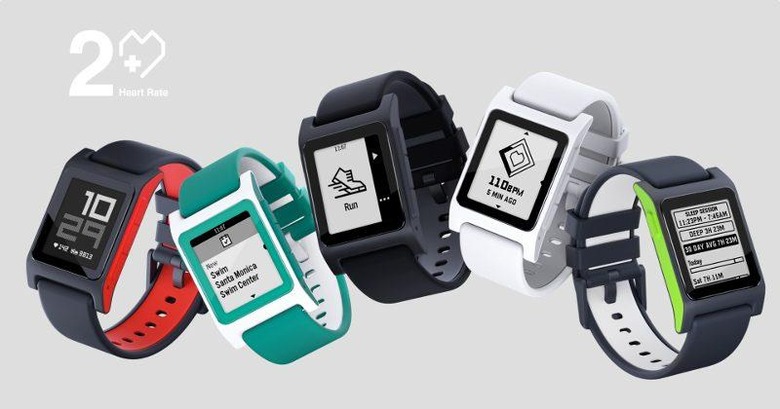 While smartwatches in general seem to be going through a lull, Pebble seems to be still going strong. After yet another phenomenal Kickstarter, the startup is now ready to share the fruits of that bountiful harvest to the world at large. Now that the Pebble 2 has started shipping to Kickstarter backers, Pebble is opening the doors to pre-orders for the more health-centric smartwatch. In addition to that, it is also announcing a totally new Pebble 2 SE that it claims goes beyond a "Standard Edition".
The Pebble 2 promises to bring everything that fans loved in the first generations of the Pebble smartwatch, take the software up a notch, and slap on some healthy habits. In a nutshell, the Pebble 2 now features a much-requested heart rate monitor that makes the wearable twice as useful than it already was. Of course, the Pebble 2 still has the array of activity and sleep tracking features from its predecessors.
As for the software, the particular features highlight the Pebble 2's arrival: Timelines and Actions. The new Timeline allows wearers to see all important data at a glance, right from the watch face, without having to dive into each app. Of course, they can do that as well via App Glances. Actions, on the other hand, are one-click functionality you can take, depending on an app, like hailing an Uber ride or sending a canned text message.
Those who might have no need for the Pebble 2's heart rate monitor, or are still intimidated by the already low price, have a recourse in the Pebble 2 SE. This is practically a very basic Pebble 2, stripped of colorful bands and heart rate sensor, but still with the same software features, including Pebble Health integration. All for a relatively lower price tag.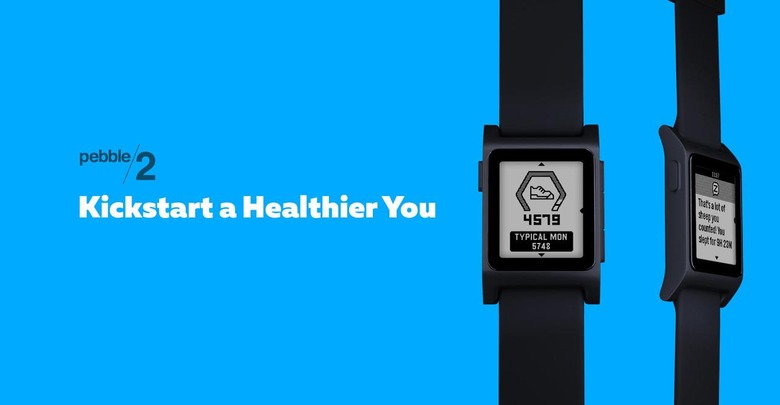 The Pebble 2 is now available for pre-order, and in five color options, and costs $129.99, with no shipping date set yet. The Pebble Time 2, which was made available in Kickstarter, is still MIA. The Pebble 2 SE won't come until November, but when it does, it will cost only $99.99 and will only come in white or black options.
SOURCE: Pebble