PDP multicolored Smash Bros GameCube controllers get cute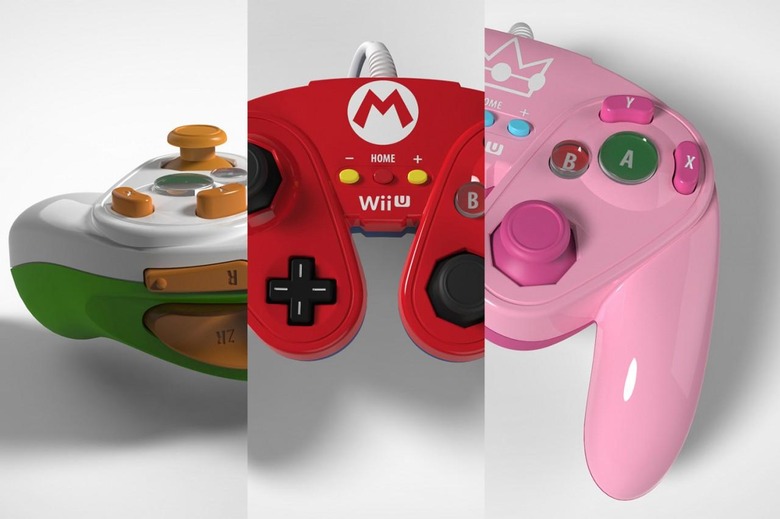 Nintendo has had a major impact on E3 this year, coming to the gaming scene with Super Smash Bros updates that've inspired companies such as PDP to make high-quality 3rd-party products. PDP have created a set of "Replica GameCube Controllers" officially licensed by Nintendo in a variety of colors. Each of these Wii U-ready controllers is made with a theme from Super Smash Bros Wii U, a game coming to the market this holiday season.
Below you'll see the Princess Peach controller. This controller features a light pink on top, a slightly darker pink on the bottom, and the same dark pink tone in its joysticks. Here you'll also see the Peach crown as a brand emblem up top above the Wii U title.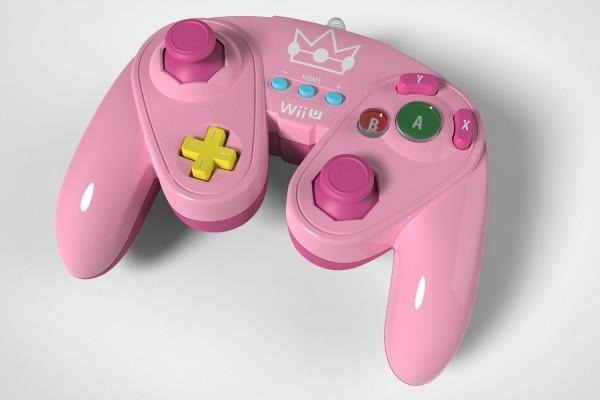 The Yoshi controller has a white top, orange buttons and joysticks, and a green bottom. The top also has a classic Yoshi egg as an emblem above the Wii U brand.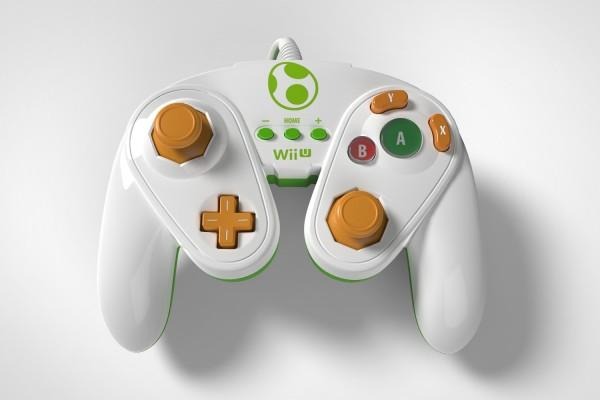 Mario's controller is bright, firetruck red. With black buttons and joysticks and a black bottom, the Mario controller is easily the most striking of the bunch. There's also a new-age Mario "M" logo above the Wii U logo up top – all three controllers work with white cords.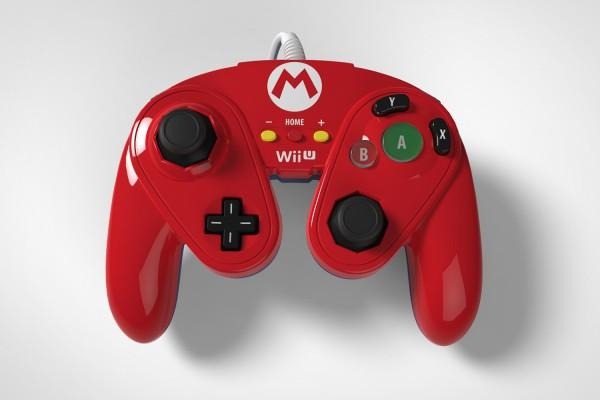 The whole Replica GameCube Controller collection from PDP work with full compatibility for Super Smash Bros for Wii U, and are compatible with all Wii/Wii U games that are able to support Classic Controller and Classic Controller Pro gamepads. These pads also work with must Nintendo Virtual Console games. Each controller will be available for $24.99 later this year.
VIA: PDP