pcDuino3S mini PC runs Linux and Android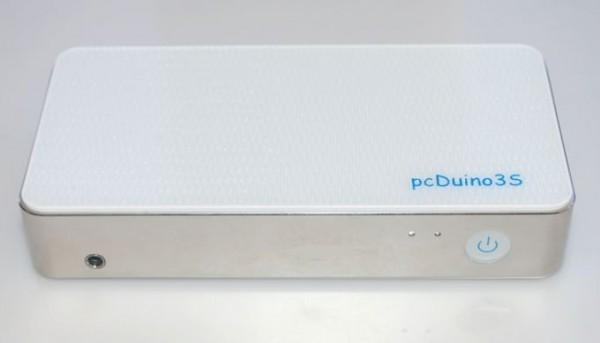 Another day, another small-form-factor PC. This one, the pcDuinos3S, meets that fine line between budget-friendly and usable, being priced at $99 and able to run either Android or Linux, depending on your needs. We've got a rundown of its features after the jump.
The pcDuino3S is a case-toting alternative to the slightly cheaper and case-lacking pcDuino3, which is sold for $77. With the 3S model comes the same features, as well as a white box around the board that saves those without DIY inclinations some hassle.
The pcDuino3S features a 1GHz Allwinner A20 processor and Mali-400 graphics, as well as offering 4GB of internal storage space and a single gigabyte of RAM. The storage can be expanded with the use of PC's microSD card slot (supports up to 32GB).
Other features include a standard 3.5mm audio jack, a trio of USB ports, 10/100 Ethernet, and HDMI for use with a TV or monitor. Users can run either Ubuntu 12.04 for Android 4.2 without issue.
SOURCE: Liliputing