PC tablet concept has matching smartphone used as QWERTY keyboard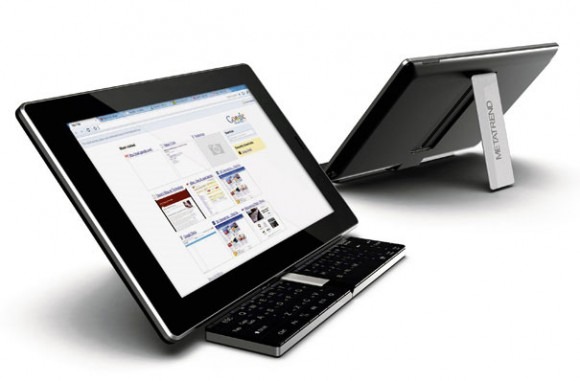 Lots of geeks and gadget hounds out there are counting the minutes until pre-orders for the iPad are being accepted. There are also many people out there that are looking forward to other tablets and smartbooks. One of the coolest concepts for a smartbook I have seen has turned up that was designed by In-oh Yoo and Sun-woong Oh.
The concept is cool in many respects. One of the cool features is an integrated stand that lets the user stand the screen of the tablet up so they can work more comfortably. You need a case to do that with the iPad.
The coolest feature though is the matching smartphone the concept uses that folds open to offer the QWERTY keyboard used with the tablet. The keyboard is wireless and when folded looks like your average mobile phone and can be used to make calls.