PayPal Beacon promises touch-free mobile payments with Bluetooth LE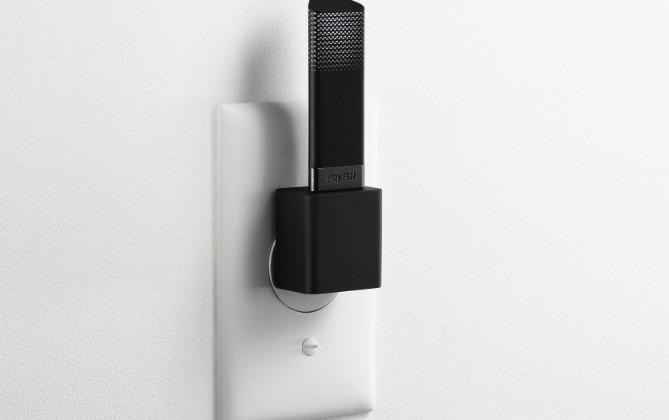 PayPal has launched Beacon, a new mobile payment dongle using Bluetooth LE for hands-free transactions, and with installation as easy as plugging in a wall-wart. PayPal Beacon hooks up via Bluetooth Low Energy to the PayPal app on their smartphone, automatically letting them check-in – with a quick vibration to show that it's happened – and then allowing for a final check-out without needing to touch the device at all.
At its most basic, those using the PayPal app will be able to go into a Beacon-equipped store and instantly complete a transaction. Rather than having to pull out a credit card or even tap the phone to an NFC reader, the low-power link will allow for payments to be completed entirely wirelessly.
A photo on the point-of-sale system shows the identity of the customer. PayPal says that initially there'll be support for Beacon on Erply, Leaf, Leapset, Micros, NCR, Revel, ShopKeep, and Vend POS systems, though "over time" it may work with other vendors to integrate the functionality into their hardware.
PayPal is also hoping that companies will take advantage of Beacon's functionality to add to the shopping experience. For instance, that could include automatically sending a copy of the latest catalog or promotions to shoppers who enter the store, or instantly placing their "usual" order when they go into a cafe or restaurant.
"Consumers will have full control of stores they will want to check in to, those they will want to get prompted to confirm payment for, and stores they will want to enable a complete hands-free experience for" PayPal says, pre-empting any privacy concerns. There'll be support for receiving coupons and discount vouchers too, again only if the user has opted in.
As for other apps, PayPal says it has no plans to open Beacon functionality up to them – at least at first. "It will not work with third-party apps initially" the company confirmed.
PayPal expects PayPal Beacon to become broadly available from early 2014, though is inviting initial sign-ups for a limited, invite-only beta now. The US, UK, Australia, Canada, Hong Kong, and Japan will be the first locations to get the dongle. Meanwhile, there's a new API available from today that will give retailers a chance to get up to speed with the system.