PayPal announces card.io acquisition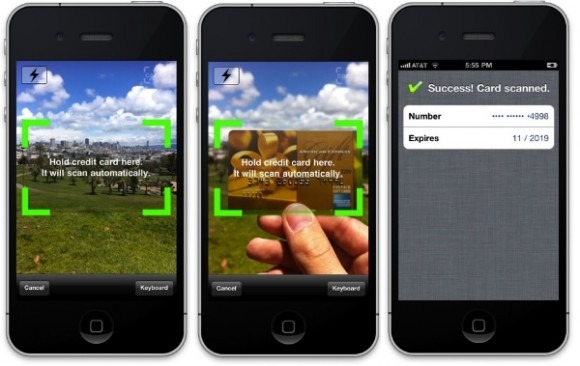 PayPal has purchased San Fransico-based card.io, the massive company has revealed. Hill Ferguson, PayPal's Vice President of Global Product, announced the acquisition on the PayPal Blog earlier today, saying that the card.io team will be joining PayPal's San Jose team to help "create new experiences to make it even easier for consumers and merchants to use the PayPal digital wallet."
So, what does card.io do? Its technology allows app developers to capture credit card information using the cameras on a smartphone, making it easier for consumers to enter their card information. Hearing that, it's pretty easy to understand why PayPal wanted to add card.io to its portfolio. PayPal says that card.io's current technology will remain available to developers, so if you're using card.io's tech in one of your apps at the moment, you can breathe a sigh of relief – PayPal will not be forcing card.io to discontinue its current offerings.
"We first met with the team at card.io when we were working on integrating their technology into the PayPal Here mobile app," Ferguson writes. "While working with them, we were simply blown away by the creativity and drive of their employees. They are a passionate and independent team that likes solving large, complex problems and we wanted them to join our team."
Ferguson didn't disclose the amount the company paid for card.io, nor did he say when the card.io team is expected to make the trip to San Jose (though we imagine that will take place pretty soon). For more information on PayPal, check out the story timeline below!