Paul Frank HP Dragon Laptop sold for charity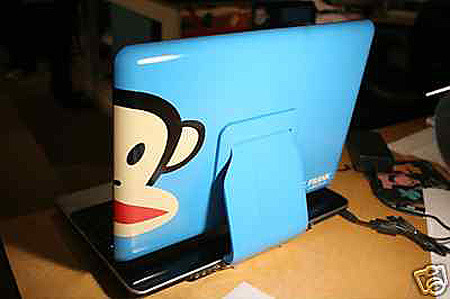 Attractive technology going towards a good cause always ranks high on the list. This one-of-a-kind Paul Frank HP Dragon Laptop is being sold on eBay.
The proceeds from it will be going to the National Christina Foundation. Which is a program that donates used computer equipment to nonprofit organizations as well as schools.
The laptop itself features a fingerprint reader, webcam and a microphone. It also has a 20.1" HD widescreen display and 2GB DDR2 RAM. The current bid is at $1,181.55.
[via techeblog]