Patriots quarterback Tom Brady admits he illegally streamed Super Bowl last year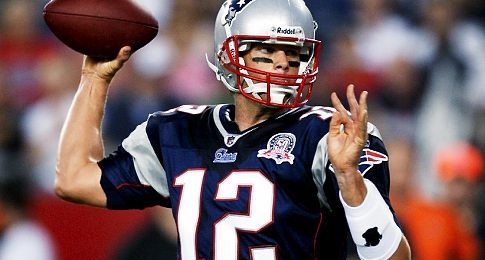 At Super Bowl XLVI, Tom Brady will pretty much have the best seat in the house. But last year was a bit different – he was in Costa Rica and couldn't exactly tune in to watch the game on TV. So he did what any good football fan would have done. He watched it on an illegal Super Bowl website. For shame, Tom. For shame. And I'm not just saying that because I'm a Giants fan.
During one of the many media events leading up to Sunday's big game, Brady was asked about where he was last year at this time and was quoted as saying, "I was rehabbing my foot in Costa Rica watching the game on an illegal Super Bowl website and now I'm actually playing in the game, so it's pretty cool." We have to wonder how many of his fellow Costa Rican posse will be watching him from the same illegitimate site this year.
Although, for the first time, if you don't have access to a TV and you want to tune into the live action, you will have a legal way to do so. The game will be streamed on the official websites of NBC and the NFL. In addition, Verizon has nabbed exclusive rights to the live mobile stream. With these new viewing avenues, the number of people who tune into the Super Bowl may very well be larger than ever. But will those PC and smartphone streamers still watch the commercials?
[via Gizmodo]