Path Download Rate Dropping, App Hits Bottom Of Top 1000 Chart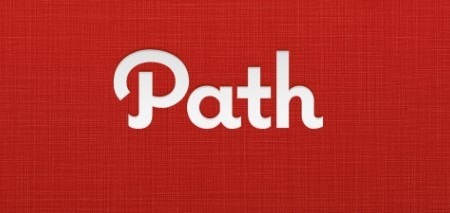 Path managed to get on quite a few users' bad sides this year as it ran afoul of the FTC for collecting user data without permission, soon after drawing ire over a feature that many considered to be nothing more than spam. Despite millions of dollars in funding over the months, having apparently a valuation of hundreds of millions, download charts are showing that popularity for the app is dropping fast.
According to the App Annie charts, Path had a staggering up-and-down download rate for most of this year and late last year, rising to the top some time around April of this year and holding fairly steady, with only a couple bumps in the road, until July, at which point it began a steep nose dive.
The download rate ultimately ended drastically lower at the beginning of August than it did at the beginning of July, and though it saw a mild rise and fall pattern last month, it remained in the bottom of the Top 1000 charts. This month has been less favorable, with the rate dropping again lower than last month, with Path firmly toeing the line of falling completely out of the Top 1000 ranking.
Earlier this year, Path drew a lot of criticism from users over a feature that selected users' contacts by default to be on the receiving end of a stock message. If the user failed to notice this and unselect the contacts, the app would send out a mass message to those contacts, encouraging them to download the app. Under such conditions, it isn't hard to imagine how the company gained some of its users.
As mentioned, the app also received a slap from the FTC, which hit it with an $800,000 fine over unauthorized data collection. In this case, the app was accused of violating the Children's Online Privacy Protection Act, due to some of the users being under the age of 13.
SOURCE: Gawker