Part tiny PC, part tablet: Ockel Sirius A is 6-inches of Windows 10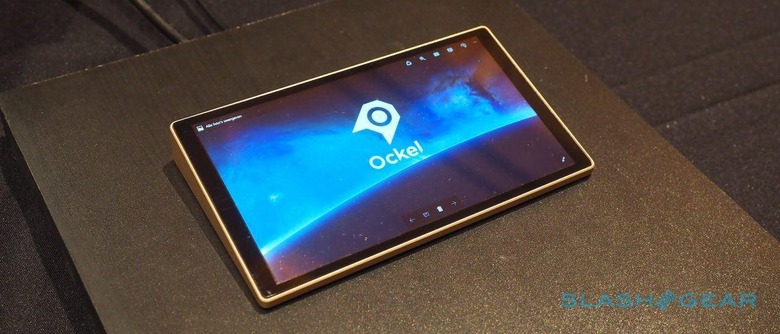 Small form-factor PCs aren't new, but Ockel is pushing the envelope with the Sirius A, a full touchscreen Windows 10 computer compact enough to fit your hand. At the opposite extreme to vast touch-enabled All-in-Ones like Microsoft's Surface Studio, the Sirius A instead aims for the ultra-compact end of the spectrum. That opens up some really interesting possibilities.
You could easily glance at the Sirius A and assume it's a 6-inch tablet, or perhaps a universal remote. Looks are deceiving, though. Inside the anodized aluminum casing is an Intel Atom x7-Z8750 quadcore processor, running either Windows 10 Home or Pro.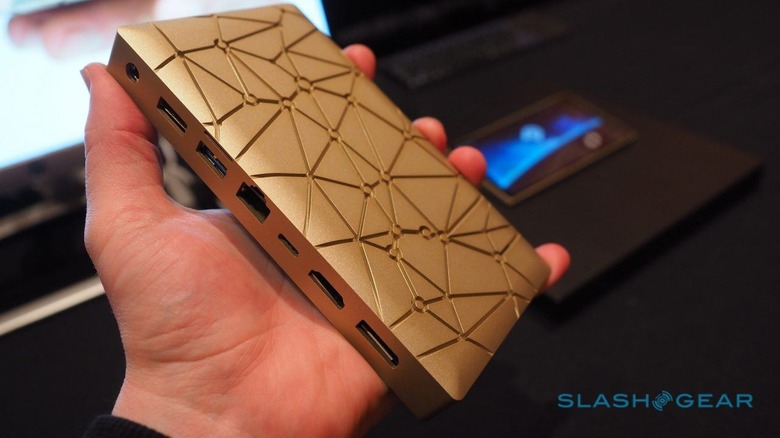 It's not Ockel' first tiny PC. The company previously made the Sirius B – they name their compact computers after star constellations, and indeed the etched design on the back is not only a heat sink but a star map too – which also ran full Windows 10. Buyers, Ockel's marketing director Nathalie van Wijkvliet told me, liked it, but they also asked if there was some way to add interaction directly on the computer itself.
So, the Sirius A was born. Atop the wedge-shaped casing is a 6-inch, Full HD touchscreen, with multitouch support. It can show a desktop or the Windows Start menu – the unit Ockel had on hand at CES is a non-functional prototype, so I couldn't try it out myself – or, since there's HDMI to plug in a full-sized display, you can use the Sirius A's touchscreen as a QWERTY keyboard.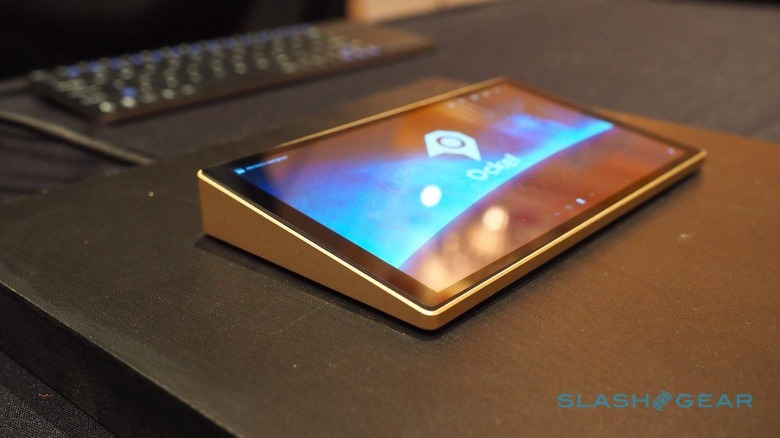 Despite the size, there's no shortage of ports. You get two USB 3.0 and a single USB 3.0 Type-C, full-sized HDMI and DisplayPort capable of outputting up to 4K, and gigabit ethernet. There's also a 3.5mm headphone jack, and a microSDXC card slot to augment the either 64 GB or 128 GB of internal storage.
WiFi a/b/g/n/ac and Bluetooth 4.2 are included, and there's a 5-megapixel camera, speakers, and a microphone. Ockel finds room for an accelerometer, gyroscope, and magnetometer inside, too; they might seem like odd inclusions in a desktop PC, but there's also a 3,000-3,500 mAh battery in there too. Ockel isn't confirming battery life yet.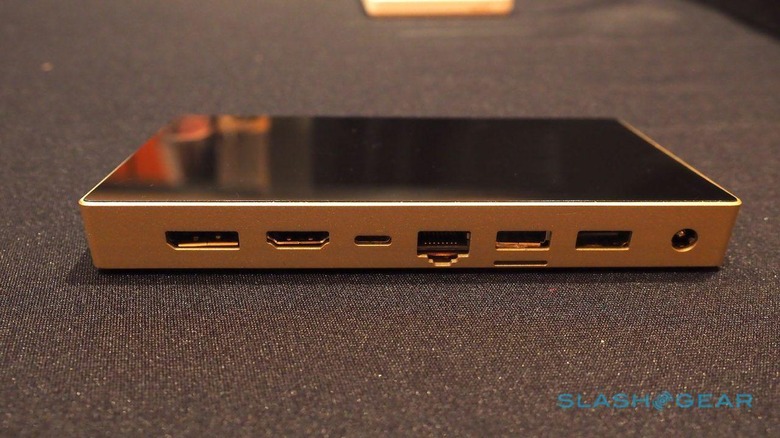 There are two versions. The regular Sirius A has Windows 10 Home, 4GB of RAM, 64GB of flash storage, and is priced at $699. The Sirius A Pro, meanwhile, gets Windows 10 Pro along with twice the RAM and flash storage, and is $799. Both have Intel HD graphics, and come in silver, grey, or gold.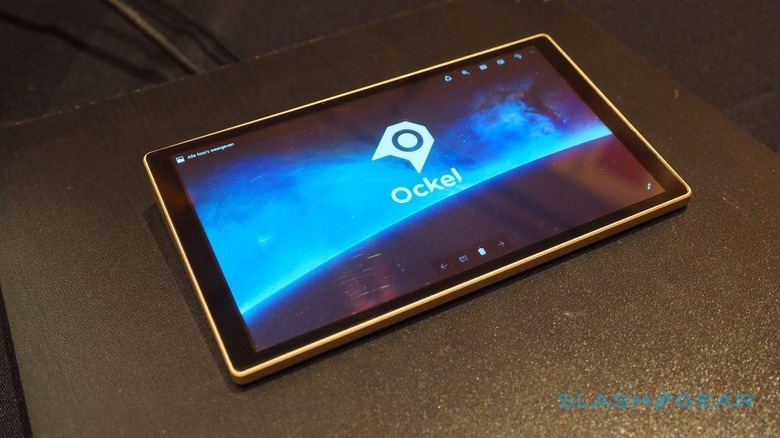 Ockel raised the money for Sirius A in a crowdfunding campaign last year, raising almost $450k, more than four times its original goal. That unfortunately means it's not quite ready to ship, with the company saying it'll be May 2017 before that happens. Still, if you want the flexibility of a small tablet, but the potential to drive a full desktop PC when the peripherals allow, Ockel's vision is arguably more interesting than anything Microsoft is doing with Continuity on Windows Phones.
MORE Ockel