Part of 2016 Olympics to be shot in 8K, preparing for Japan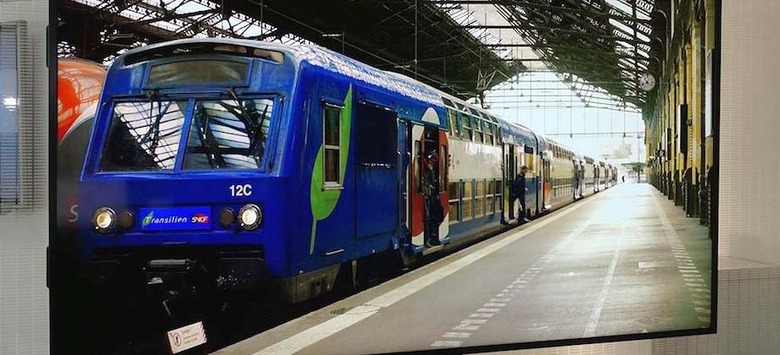 8K isn't even a thing yet, even among most of the TV makers in the market. But maybe in four years' time, the landscape might be different already. The Olympic Broadcasting Services apparently isn't going to sit still on that front. When the 2016 Olympics kick off in August in Brazil, it will be shooting a very small portion in 8K resolution. Since the rest of the event won't be in that hi-res quality, this is most likely just a test in preparation for the 2020 Olympics in Japan.
Japan has made it no secret that it plants to broadcast the Olympics that it will host in stunning 8K. To that end, Japanese TV and display makers have been scrambling to populate their portfolios with such, with Sharp taking the lead as the first TV manufacturer with an 8K product.
Perhaps to test whether the Olympics is really ready for 8K, the OBS will be shooting 130 hours worth of events in that ultra high resolution, including swimming, football, basketball, judo, and, of course, the Opening and Closing Ceremonies. Over 7,000 hours are scheduled for the entire Olympics, so the 8K is really just a small fraction of that. At least it'll stress test their equipment before the real deal comes around in four years.
That said, it's still not certain if the wider populace will also be ready for 8K by then. 4K UHD TVs are only starting to pick up traction in the market, and that's after years of bombarding consumers with ads. 8K might take a lot longer to accept, especially considering many are just now buying 4K TVs. Japan might install 8K displays in public places, which could be more trouble, not to mention costly, than they're worth.
8K isn't the only fancy tech that the 2016 Olympics will be playing around with. The Opening and Closing Ceremonies, for example, as well as some key games, will also be broadcast for virtual reality headsets. Details of that, however, have yet to surface.
VIA: CNET