Parrot's Android Auto system will not be sold to the public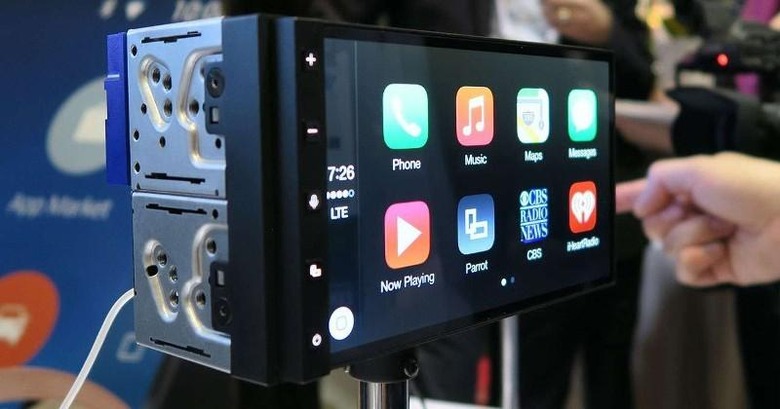 On the heels of Parrot's decision to spin off its drone business in order to focus on its automobile accessories, the French company is making yet another change, and this time one that does have a substantial effect. Rather silently, the company updated its origiinal blog post about the RNB6 Android Auto infotainment system that it first showed off at CES early this year. Backtracking on its plans to make the units available to the public, the company now reveals that it will instead sell it to car makers.
To be fair, the RNB6 was almost too good to be true. Most in-vehicle infotainment systems come pre-installed with the cars themselves. What Parrot proposed at CES 2015 was nothing short of ambitious. In theory, any consumer would be able to buy an RNB6, connect it with the car's onboard diagnostics, and enjoy all the hands-free benefits of Android Auto. It was, however, easier said than done.
Parrot now claims that a system such as the RNB6 requires "deep integration with car series and manufacturers". In short, it's not something one can easily slap on any vehicle and expect to work flawlessly. So instead, Parrot is looking towards selling the unit to auto makers. In fact, Parrot claims that it has already been chosen by several companies to integrated in next year's models and beyond.
"[July 2015 update] RNB6 project was showcased at CES Las Vegas in January 2015 (watch video below). This infotainment system was selected by several automakers who envision to integrate it in their next-generation car models next year and beyond. As of today there is no plan to sell RNB6 in Aftermarket channels as RNB6 embedded technologies require deep integration with car series and manufacturers."
So far, however, Parrot has not released any information on who those companies are. Most of the big names in the industry are mostly rolling out with their own infotainment systems that either integrate with Android Auto and Apple CarPlay or exclusively embed one or the other.
Anyone who has been hoping to buy a Parrot RNB6 will most likely feel disappointed, if not cheated, though the company never really made any concrete promise other than a few marketing words at CES. Chances are, development of the Android Auto unit proved to be more complicated and expensive, which forced the company to rely on bigger cash sources rather than being at the mercy of a flimsy consumer market.
SOURCE: Parrot
VIA: Ausdroid