Parrot's hopping, swimming Minidrones get official for US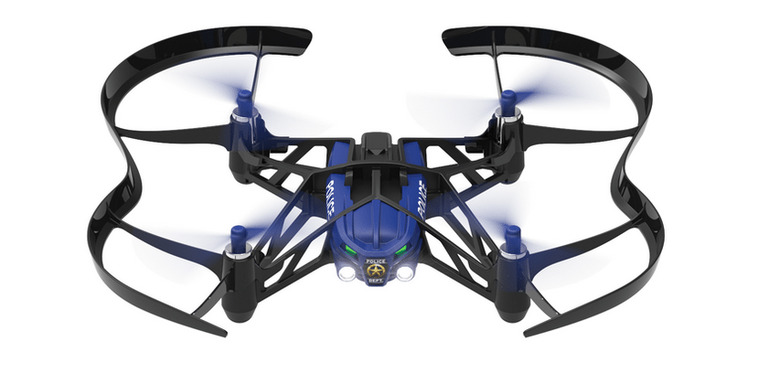 Those mini-drones that cropped up on Parrot's French website earlier this month just became a little more official, at least for those located in North America. The company has revealed the pricing and availability for those in the United States, adding more details on to the pricing and availability we'd previously heard for the European market. The Minidrones, as Parrot calls them, include standard quadcopters, as well as a water vessel that can zoom around on water, and a land drone that features two wheels and the ability to jump up stairs and over small obstacles.
A total of five Minidrones comprising 13 variations have been announced for the US market, and the lineup is comprised of the Hydrofoil drone for water, Airborne Cargo, Airborne Night, Jumping Race, and Jumping Night.
All five of them use the FreeFlight 3 smartphone and tablet app, which will be available for iOS and Android. Likewise, they all feature the same 550mAh battery, which offers 20 minutes for the "Jumping" models, 9 minutes for the "Airborne" units, and 9 minutes for the Hydrofoil.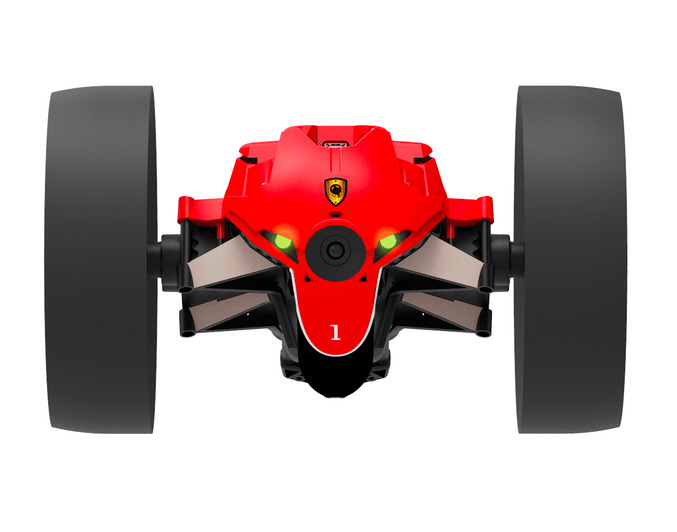 Other similarities shared between all the models is the inclusion of a 480 x 640 pixels VGA camera, 4GB of memory for the "Jumping" models, and 1GB of memory for the "Airborne" and Hydrofoil models.
The Jumping models in particular also include integrated microphones and speakerphones, and the "Jumping Race" model specifically has large wheels while the Jumping Night has integrated white LEDs for night time use (as does the Airborne Night). The Airborne Cargo, meanwhile, can carry some type of tiny cargo like LEGO blocks.
While we've previously seen the pricing for the European market, we hadn't yet heard the US pricing. Says Parrot, the US pricing is as follows:
Jumping Night: $189 USD

Jumping Race: $189 USD

Airborne Night: $129 USD

Airborne Cargo $99 USD

Hydrofoils: $179 USD
Availability is set for this "fall".