Parrot Flower Power launch detailed for green-fingered geeks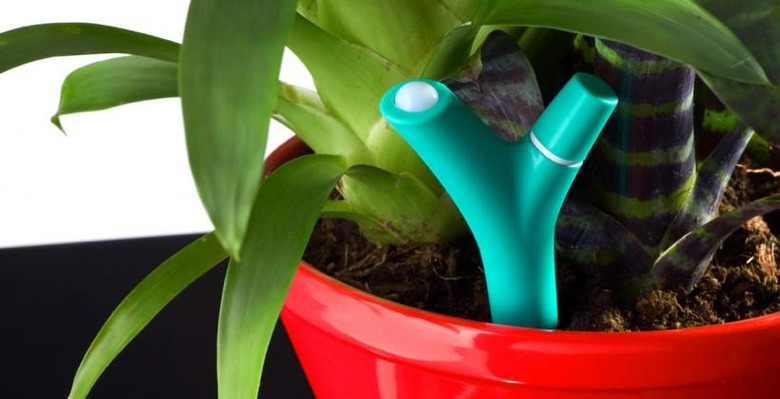 Parrot has confirmed launch details for its Flower Power plant monitoring sensor, the wireless plastic shrub that shares pot space with your petunia and tells your iPhone when it needs water. Shown off at CES back in January, though with no price attached, the Parrot Flower Power uses Bluetooth LE to push information on soil moisture, fertilizer, ambient temperature, and light intensity to the companion app, which can then give advice on different types of plant, where they should be placed during the day, and what might be wrong for them.
Thanks to the low-power Bluetooth connection, the Flower Power will run for up to six months on a single charge. The data isn't actually perpetually transferred; instead, the gadget caches it evert fifteen minutes until your phone is nearby – Parrot says it'll work between 16 and 82 feet away – and then transfers it over.
The app itself does all the historical crunching. After selecting which plant you have – from a database of around 6,000, including vegetables and trees – the various graphs show detailed analysis, but also a traffic light style warning to flag up anything that needs specific attention there and then.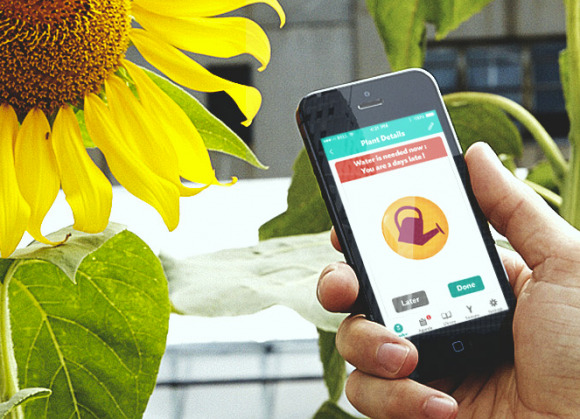 Those tasks are also pushed to the cloud, and Parrot gives predictions about what will happen to your plant next. The Flower Power records information from the environment 2-4 inches around it, but you can plant multiple units and have them all feeding in data about different flowers to the same account. Then, Parrot will put together a task-list of gardening chores that need doing, depending on what the plants themselves are reporting.
It's not the first geek-gardener's tool we've seen, though the segment is yet to become a significant part of the smart-home movement. The stumbling block has generally been the balance of data timeliness with battery life, though low-power wireless like Bluetooth LE have begun to address that.
Parrot says the Flower Power will hit shelves in November, priced at $59.99. It'll be available in three colors: brown, blue, and green.