Parrot Boombox review - Who knew Parrot could squawk this loud?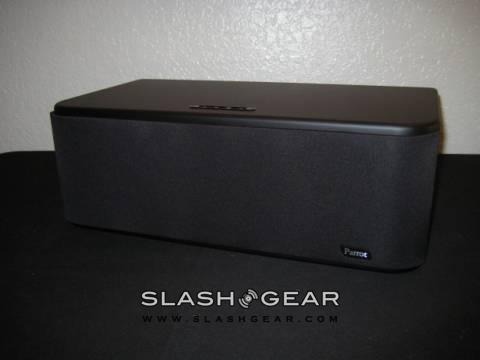 Parrot is taking a venture off the beaten trail with this little beauty. Can't seem to find a spot for it on the dash of your car? Good, because it doesn't go there. The Parrot "Boombox" is Parrot's first entry into the vast and competitive world of in-home speaker stations. Let us all hope that this is only the beginning of Parrot's fight into the home stereo market.
The Parrot Boombox is a Bluetooth based speaker system that will link to your Bluetooth 2.0 cell phone, MP3 player or even your laptop. It truly fills the room with all of those songs that were so longing to be freed from the mono speaker, low quality sound that a lot of devices deliver.
Having used Parrot devices in the car, I know that the audio quality is top notch. But, streaming music is a whole new ballgame. I was very surprised, and pleased at the volume levels as well as the overall quality of the sound.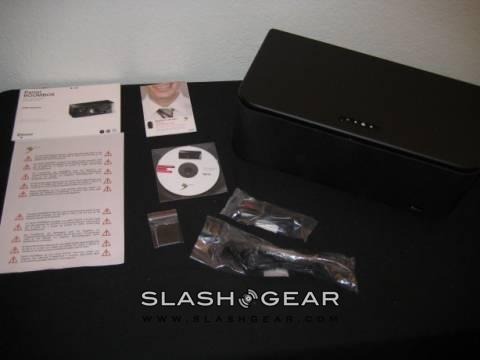 I tested the speaker station with a few different phones. All of the phones sounded great, and the connection process was relatively simple. The range from phone to speaker was on par. My only complaint is that it seemed to disconnect with the phones after a relatively short idle time.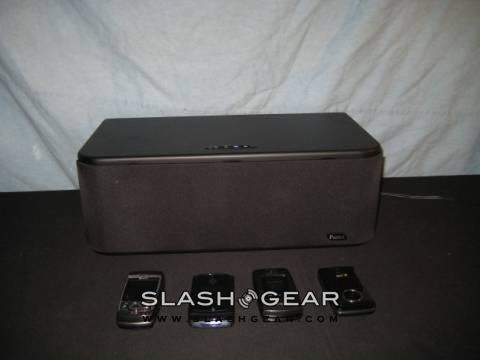 The speaker system also had some handy little left and right audio inputs on the back for those of us that are still wired (or if you just want better sound quality)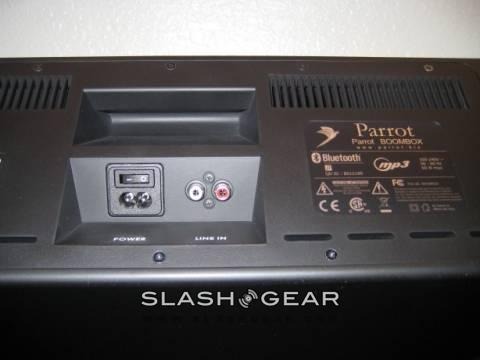 This gem of a speaker is available now. Look to spend between $280-$300. In my opinion, worth every last penny, considering you can pay $400 for comparable devices.
Overall, a 4 out of 5 Gears.
[rating: 4]