Parrot AR. Drone Now on Android, New Games Available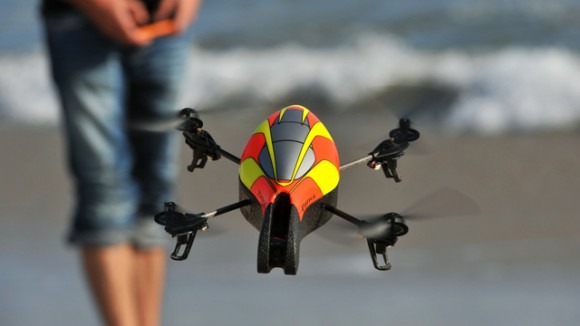 iPhone and iPad users have had fun piloting the Parrot AR. Drone for a while now, leaving Android users feeling left out of the fun. But the Droid community can join in the fun starting next month. There are also some new games available for the iOS platform.
Playsoft Games has already released its own piloting app for Samsung and Nokia phones. This was done with the Parrot's software development kit. All the piloting apps are free to download, regardless of platform. For now, the games have only been announced for the iOS devices.
Two games are available now, with a third untitled game being developed. AR. Flying Ace is available now in the App Store for free, while the other free title, AR. Race is being launched today. For the true Drone enthusiast, there are also physical obstacles available for purchase that can actually be recognized by the Drone. A set of pylons and a finish line retail for $59.99, and a donut retails for $49.99. The accessories will also be available in July.
The third game being developed is aimed at consumers that might not know anyone that has their own Drone. It is said to be a two player game where both players control the same helicopter. Not many details yet, but Parrot said the opponent might not be what you expect.
[via AR. Drone]