Parrot AR.Drone 2.0 GPS Flight recorder hands-on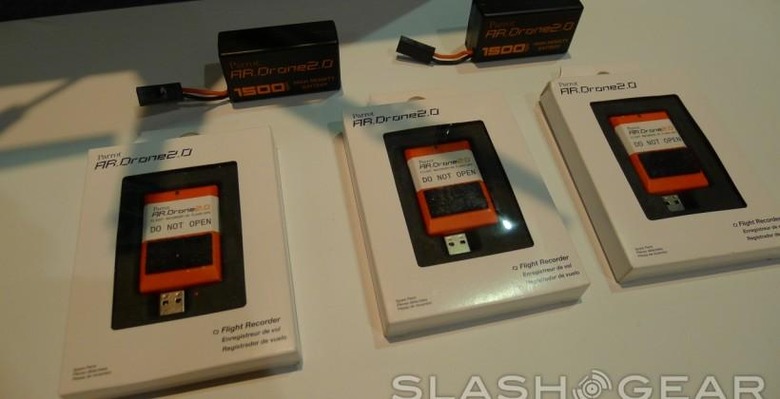 Parrot is showing off some new features of their newer AR.Drone 2.0 remote-controlled quadricopter here at CES, and one of the new products they have on tap is a GPS "flight recorder" that video-records all your flights, and the accompanying iPad app lets you make edits to the video, like color adjustments and stability improvements.
It's a pretty nifty little gadget, and it plugs into the AR.Drone 2.0 copter at the top via USB, and is strapped in with a simple velcro strap. It has 4GB of storage, which doesn't seem like a lot at all, and we're thinking that the company could've definitely stuffed in more silicon to boost up the storage limit.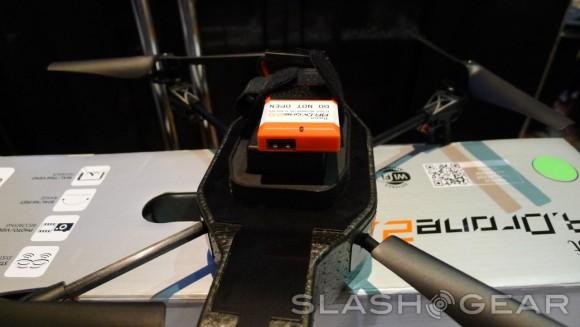 In any case, there are some cool features that users can take advantage of, including Director Mode, which lets users "program pre-registered and automatic movements", like traveling, pan movements, and crane. This is to ensure that users shoot exactly the video they want, and allows for full control, just like a movie director.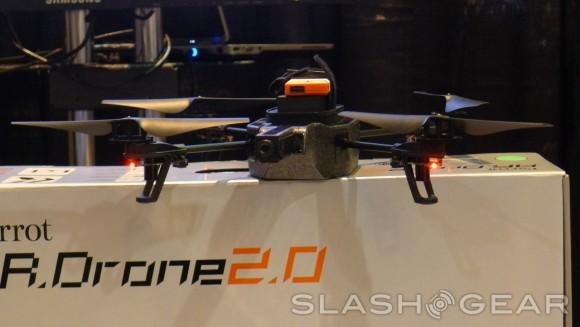 The GPS dongle also comes with an extra battery, which allows for 18 minutes of extra flight time. The iPad app, in particular, offers stabilization features and post-processing capabilities to allow complete editing control and provide your friends and family with the best possible viewing from the sky.