CES 2007: Parrot's 7-Incher Bluetooth Picture Frame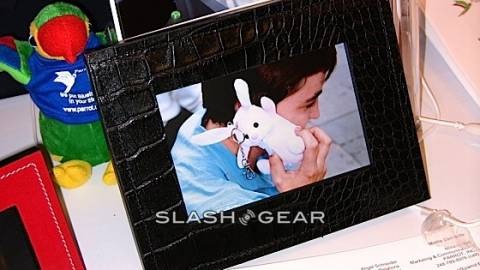 The 3.5-inch Bluetooth picture frame was a good start, but the bigger and more colorful 7-inch, 720x480 pixel screens is much better! The new frame has 128MB of internal memory, which holds about 500 pictures. Also, it's got a sensor that automatically adjusts the screen brightness depending the lighting in the room.
Overall, the frame looks great in tan leather or black finishes. You'll be able to pick these up for $249 sometime in the spring.