Parmigiani Fleurier Bugatti Watch Looks Amazing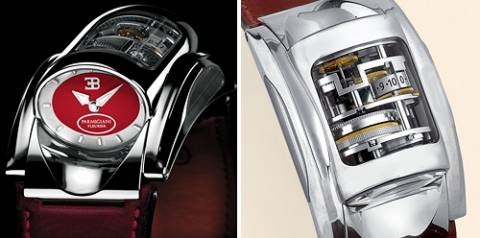 It's the Bugatti Type 370 watch, and it is truly a work of art. It even won the 2006 Watch of the Year award from the Japanese press.
The initial goal was to make the watch only available to Bugatti Veyron owners, since it is a driving watch, themed after the car company. However, the huge demand for this watch has made cause for its release upon the general public instead of the select few who own one of those highly coveted $1.25mil+ cars.
The watch uses a very unique transversal movement with a vertical watch face, so you can look at it while driving, instead of looking at the clock in the Bugatti Veyron, the one that also cost a small fortune. The watch does need wound every 10 days, but there is a battery powered device that does that for you.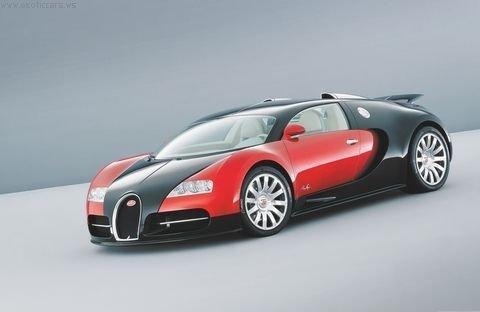 For those that don't know, the Bugatti Veyron 16.4 has a 1001HP W-16 engine with 4 turbos. The track times for this car are as follows, 0-60 in 2.8 seconds, 0-100 in 5.5 seconds, and 0-100-0 in 9.9 seconds. I could go on about the other amazing technology put into this vehicle, but I won't, lets just suffice it to say that it is definitely worth the million dollar plus price tag.
So the car is over a million dollars, how much do you think the watch made for it is? If you guessed $280,000 you guessed right, but your guess is as good as mine as to how a watch that costs that much had such a high demand they couldn't keep it exclusive.
Parmigiani Fleurier Bugatti Type 370 Watch [via OhGizmo]