Parasound Zphone USB Preamp turns vinyl into digital audio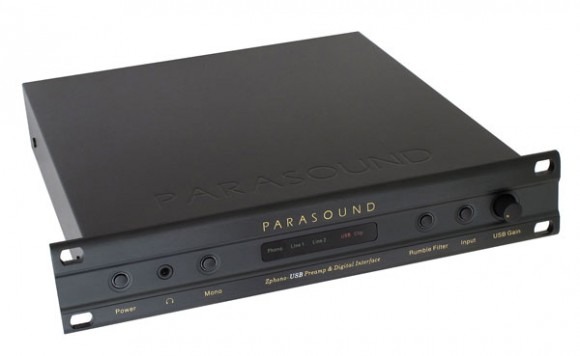 I can understand that some people prefer the sound of vinyl for their tunes over digital tracks bought from iTunes or other music stores. I can also understand that even if you like vinyl, you can't carry a record player with you on the go. Parasound has a new preamplifier called the Zphono USB Preamplifier that turns your vinyl tunes into digital audio playable on the Mac or PC.
The Zphono USB uses RIAA equalization capability for the USB output providing precise software-based equalization in the preferred recording software. The device also has two pair of line level inputs. Other features include an analog-to-digital converter with a USB port for shooting the tunes over to the computer with the best quality. The Zphono USB is packed with features for low noise levels and distortion.
The Zphono USB has a stereo input for MC or MM phono cartridges and the two line-level inputs to transferring tunes for analog sources like CD players or tape decks. When transferring from records there are settings on the rear of the preamp for MM-47 k, MC-47 k, or MC-100 phono cartridges. The preamp also has a headphone output so you can listen while transferring the tunes to your computer. The Parasound Zphono USB will ship the first week of September for $350.