Paranoid Android custom ROM in financial trouble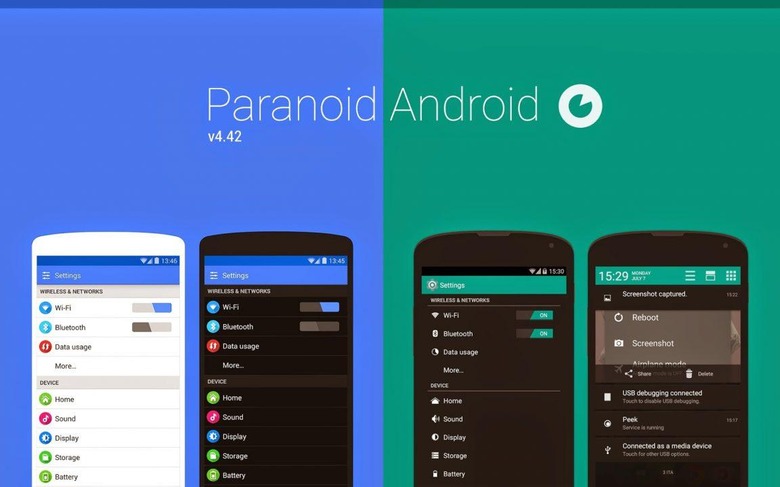 Rooting on Android seems to be slowly falling out of fashion, especially with the recent decline of developers working on rooting methods. One part of Android modding that seems to still be going strong is custom ROM development. It hasn't been a smooth ride and has had its ups and very high-profile downs. It seems that there will be a new "down" is on the horizon with Paranoid Android, perhaps the second most popular custom Android ROM, running out of funds to the point that its developers are now asking for donations.
In the course of Android history, there have been few custom ROMs that have gained acclaim as CyanogenMod and Paranoid Android, a.k.a. AOSPA. Both have also seen better days. CyanogenMod's woes probably started when its core developers formed Cyanogen, Inc. That venture went south and what was CyanogenMod had to change its name to Lineage OS because of trademark and copyright drama.
Paranoid Android also had a bit of drama when its core developers were hired by OnePlus (coincidentally after OnePlus "divorced" from Cyanogen, Inc.). That was short-lived however, when OnePlus merged its HydrogenOS and OxygenOS teams, causing those AOSPA devs to leave the company.
To outsiders, it might seem almost shocking that the reaction to Paranoid Android's request for donations has been close being negative. Many have criticized Paranoid Android for having gone silent for months before suddenly asking for money. To be fair, they haven't been inactive, as can be seen from their source code changes. They just haven't pushed out as much updates and stable installable images, which is what matters most to AOSPA's users.
Custom ROMs are still huge in the Android community, especially for those with older devices that are no longer supported by their manufacturers. They come in different forms and names, sometimes exclusive to a particular model or brand. Lineage OS and Paranoid Android remain the two biggest communities that support a broad range of devices but, if AOSPA's situation doesn't change for the better, there might only be one.