Parallels Desktop 8 for Mac priced and dated for Mountain Lion and Windows 8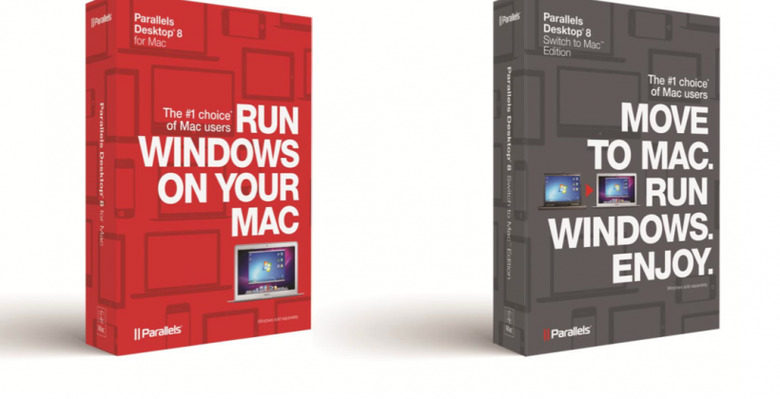 This week Parallels Desktop 8 for Mac has been revealed with the power to integrate OS X Mountain Lion and Windows 8 like a boss. With features that take into account the most integral features of both systems, you'll be working on the Mac computer of your choice with all the greatness of the most advanced operating systems from both Apple and Microsoft. Both Parallels Desktop 8 Switch to Mac Edition and standard Parallels Desktop 8 for Mac are ready to make your next-generation operating system cross-use easy as pie.
Integration features on your Mountain Lion system are numerous with this new bit of software, starting with dictation support on Windows app – like they're running natively. You'll have keyboard layout synchronization for all the languages you've got on your Mac inside Windows apps as well and working with Smart full screen capabilities as well as Retina display support, you'll have a more HD experience than you ever though possible with your Windows system running on your Mac.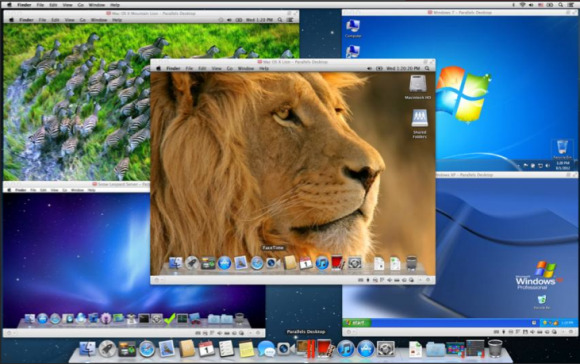 You'll have the ability to drag and drop email attachments from your OS X environment over to your Outlook icon, you can use your Mountain Lion Notification Center for Windows messages, and you've got a fabulous Presentation Wizard to work with for both systems together as well! Right along those lines – so to speak – you'll be working with a brand new Windows "launchpad" that makes your Windows 8 experience much more user friendly.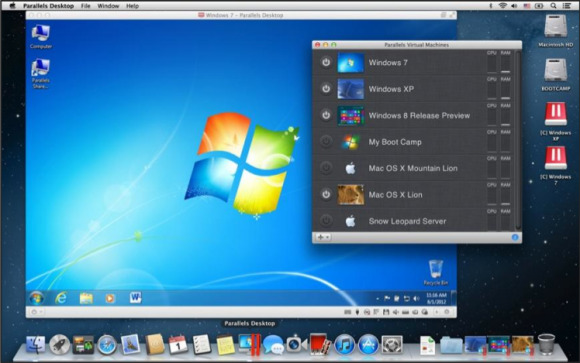 Inside Windows 8 apps you'll be able to use Mountain Lion gesture galore – rotate, zoom, pinch, and a whole lot more. Compared to the last version of Parallels, you'll be running 30% faster input/output operations, 30% faster graphics for games, and your virtual machines will run up to 25% faster as well.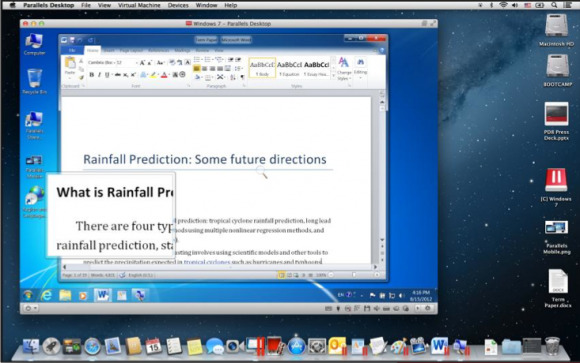 With Parallels Desktop 8 Switch to Mac Edition you'll have a collection of tools that allow you to move away from your Windows device and towards an Apple computer as quickly or as incrementally as you with. You've got a Parallels High-speed USB transfer cable right in the box so you can transfer from one device to the other with ease, and video tutorials are included as well so the whole process is made simple. This pack also comes with online backup and recovery from Acronis as well as Mac and Windows security software trial subscriptions from Norton and Kaspersky – just incase you're nervous!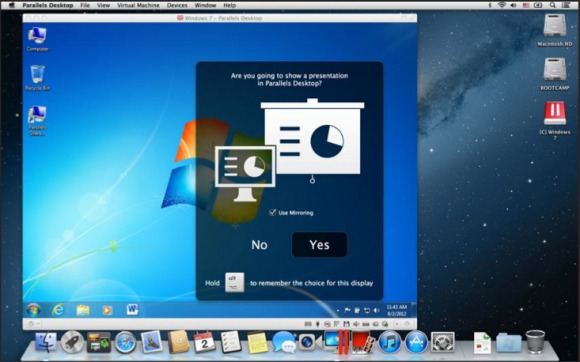 Both bits of software will be on the streets starting on 09/04/2012 – that's on-shelf availability, in other words, and there's a Tech Guarantee in effect working from 8/1/12 until 10/31/2012 as well. The full version of Parallels Desktop 8 for Mac will ring in at $79.99 MSRP while the Switch to Mac edition will cost you $99.99 USD. There's also a Student Edition coming up for $39.99 USD as well – grab it!
ALSO NOTE: There's also a Parallels Mobile App for iPad, iPhone, and iPod touch out there as well – right now you can grab it for a limited time price of $4.99. You can run Windows applications on your devices like a pro on your Apple mobile device too – who woulda thought!?