Parallels Access For iPad Offers Remote Access To Mac And Windows Applications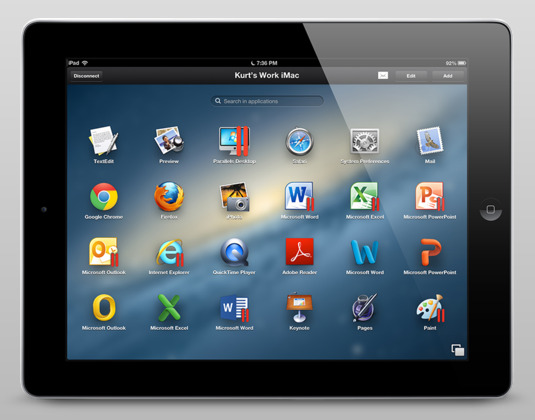 Parallels has announced the availability of its Parallels Access for iPad, a remote access app that gives iPad users access to their Windows and Mac software. Furthermore, users will be able to use the applications – even if they're not optimized for the iPad – directly on their tablet, with Parallels promising that a low bandwidth Internet connection won't hamper the experience.
Parallels Access currently has a beta available for free for Windows users and completely supports Mac, with the maker saying that support for other devices is in the works. The aim of the software is to increase the productivity of iPad owners by allowing them to do more on their slate than they would otherwise be able, gaining access to their desktop applications while on the go.
The software includes an app launcher that displays Windows and Mac applications on the iPad as if they were native applications, as well as an app switcher that allows for toggling from one desktop app to another. There's native iPad copying and pasting/selecting and dragging for words, graphics, and items from the desktop. There's also SmartTap and a magnifying glass.
Other features include native iPad scrolling in desktop applications, a desktop keyboard with Command and Windows keys, and a full screen mode for the applications. Those who are interested can get Access from the App Store for $79.99 annually per computer and must have an iPad 2, iPad 3, or iPad Mini.
Said Parallels' CEO Birger Steen: "We are now in an always-on age where people are increasingly demanding access to their applications and data regardless of physical location. With Parallels Access, you can tap, swipe and pinch your way around Mac and Windows applications to ultimately be more productive at work, and lead a more connected life."
SOURCE: BusinessWire