Paper Mario, Not The Game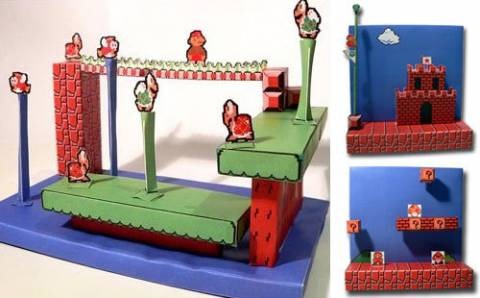 Someone has taken their spare time and created printable versions of 3 different Super Mario Brothers scenes. They look pretty good, I am especially fond of the first level castle one.
I can distinctly remember trying to maximize my jump height just because you got more points the higher you jumped. The most recent one is less game accurate, but looks far better due to more scenery and enemies.
The guy who created these really is an artist, and the fact that you can simply print these out and make them yourself makes him all the more accomplished. So my compliments to him, his inspirations apparently came from a Sonic 3-D paper craft scene made by Sega.
Super Mario Paper Craft Worlds [via urbanretrolifestyle]