Pantone iPhone 5 cases lead Case Scenario charge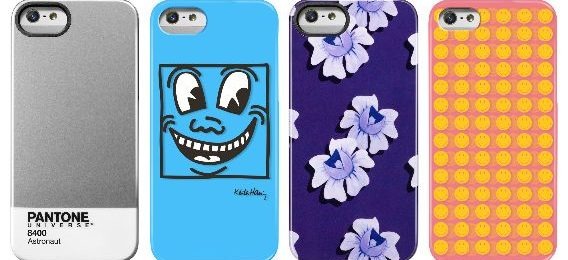 It's time for the iPhone 5 case avalanche from all corners of the accessories universe, and why not from the likes of Case Scenario where they've got Pantone, Keith Haring, and the folks at House of Holland on their side. These cases aren't extremely unique in their form, but their printing is next level without a doubt – and you're not going to find a set of real-live Pantone colors anywhere else.
With the "Pantone Universe" collection you've got glossy IMD (in-mold decoration technology) with a lightweight hard-shell snap case body. You've got all access to the buttons and ports you need and have several new-age sets of colors to boot. There's a Royal Colors collection, Brights, Holiday Colors, and Metallics. You can choose from Crimson, Imperial Purple, Total Eclipse, Atlantic Deep, Gold Coin, Astronaut, Lavender foil, Shining Sage, and more! And before we go any further, note that every single case in the collection above and below will cost you $34.95 each – no matter which case you choose.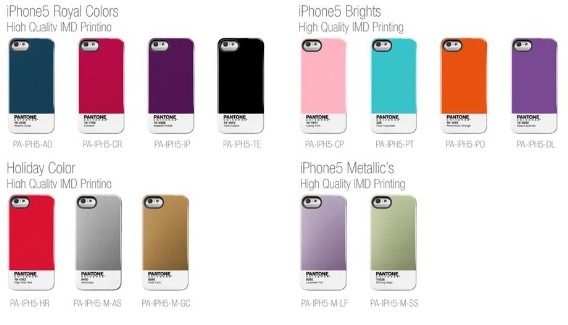 The Keith Haring collection shows off some of the most famous works of the world-renowned pop-generation artist with simple lines and funny figures. This collection shows a range of Layered Printing Technology cases with soft touch relief effects. This set includes 2 new all over prints and 4 iconic illustrations as well as 2 small motif case designs – grab the Light bulb or the Dog!

House of Holland is a group that works on fashion-forward excellence, having been "catapulted into the fashion limelight" in 2006 with a collection of Fashion Groupies designs. With the Case Scenario collection you've got two new models, Tie Dye and Floral – both of them made with glossy, lightweight, snap-on case designs. There's also a couple of Smiley-brand designs from the brand founded by Franklin Loufrani in 1971 – here you've got Turquoise and Coral Smiles for your enjoyment.