Pantech Vega Racer 2 boasts 4.8-inch display, first ceramic body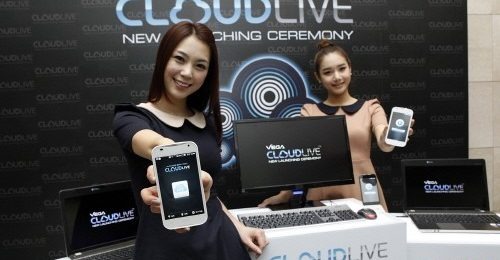 Pantech has announced the Vega Racer 2, its new flagship LTE smartphone that sports some rather impressive specs. The handset will feature a large 4.8-inch touchscreen with 720p HD resolution and a dual-core 1.5Ghz Qualcomm Snapdragon S4 processor based on the Krait 28nm chip. It's also being touted as the first smartphone to feature a ceramic body.
Ceramic bodies are believed to be more durable than plastics and may just become one of the next trends in smartphone specs like HD screens and multi-core processors. The upcoming Samsung Galaxy S III is also expected to feature a ceramic body, so perhaps Pantech will attempt to release the Vega Racer 2 prior to the rumored May 22 launch of Samsung's new flagship offering.
However, the Pantech device will most likely never be sold outside of South Korea if it's going the same route as its predecessor, the Vega Racer. That device had ambitious specs as well when it was released last spring and sold 1 million units in South Korea. Current Pantech offerings in the US are limited to mid-range devices such as the Pantech Breakout and Pantech Burst, but the company has been rumored to be working on bringing its high-end smartphones stateside.
[via Unwired View]