Pantech Vega LTE-A arrives with fingerprint scanner, rear trackpad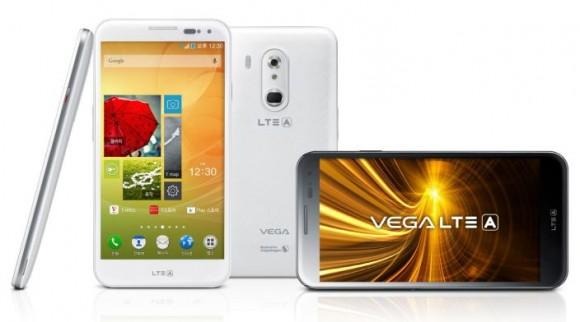 We've been hearing rumors that the iPhone 5S and LG G2 will come with fingerprint scanners, but they no longer will be the first smartphones to include such a feature, as Pantech has beaten the crowd to the punch. The company launched the Vega LTE-A in Korea, and it comes with the fingerprint scanner, as well as a rear touchpad.
The Vega beats the LG G2 by just one day, as it's rumored that we'll see the G2 get unleashed tomorrow, which may come with a fingerprint scanner of its own based on leaked images that we've seen of the rear shell. However, it seems that Pantech wanted to be the first to get a fingerprint scanner out on the market.
The new Vega LTE-A comes with a Qualcomm Snapdragon 800 processor clocked at 2.3GHz paired with 2GB of RAM. There's also a 13MP camera gracing the rear side of the phone, as well as a 5.5-inch 1080p IPS display encasing the front. And of course, it's capable of taking advantage of the new LTE-Advanced networks.
Of course, the Motorola Atrix 2 received a fingerprint scanner back in 2011, but was later removed by Motorola. However, it looks like they're making a comeback. The trackpad, on the other hand, is something quite new, and it essentially allows users to navigate their device without having to develop carpal tunnel syndrome in their thumb.
Pricing and availability is still up in the air, but it's said that we'll see the phone hit Korea sometime later this month. As for availability in the US and other regions, it's not yet clear what Pantech's plans are, but they're usually not shy about bringing their products to the States.
VIA: Android Community