Pantech Unveils Giant 5.9-Inch Vega No. 6 Smartphone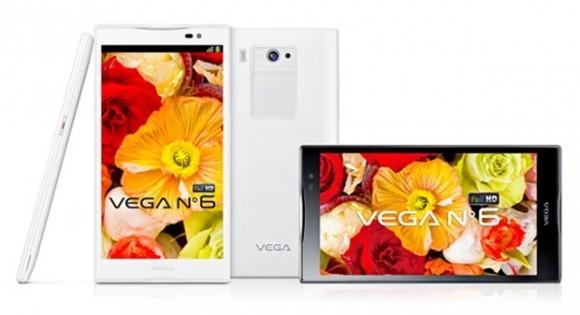 Korean smartphone maker Pantech has officially unveiled a new and very large-screen smartphone called the Vega no 6. The company says that it is Korea's first six-inch class full HD resolution LTE smartphone. The phone also claims to be the first in Korea to offer a camera capable of full HD resolution at 30 frames per second.
The camera has a resolution of 13-megapixels on the back and the front camera has a resolution of two-megapixels. The front camera can record video at 30 frames per second. Pantech promises that the camera has DSLR image quality. The actual screen size for the smartphone is 5.9-inches.
The big-screen phone has a 3150 mAh internal battery and uses a Snapdragon S-4 Pro processor. The smartphone runs Android 4.1 for the operating system and will be available in black or white colors. Pantech offers no details on availability within Korea or in other parts of the world.
The phone also features something called V Touch technology. This technology appears to use a touchpad on the rear of the device allowing users to operate the phone with one hand without blocking parts of the screen.
[via Engadget]