Panoramic Curved Gaming Display from NEC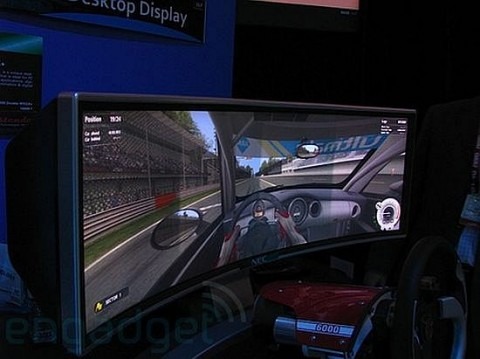 If you were excited over the curved DLP display from Alienware last week, you may be happily surprised to see that NEC is releasing one of their own. The CRVD-42DWX might seem to be rushing out on the coattails of Alienware but they are both apparently made by the same ODM, Ostendo.
NEC's curved display has a contrast ratio of 10000:1 and a (double WXGA+) 2880x900 panel. Right now there's no word on price or availability, the same as with the Alienware display.
It'll be interesting to see how this competition pans out. Is it too much to hope for that NEC's might be reasonably priced?
NEC has its own 2880x900 curved gaming display [via Born Rich]