Pandora reveals ad-free day pass coming soon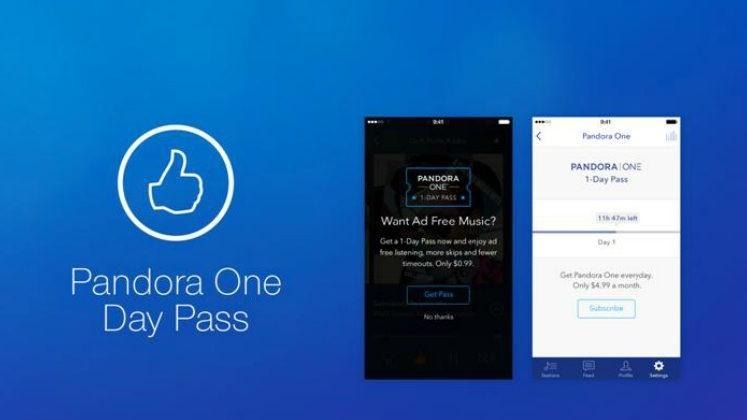 When it comes to online music streaming service Pandora, there are two ways to listen: the typical ad-supported option which is free, and a paid subscription plan called Pandora One, which costs users $4.99 per month. But what about those times when you want to play some music for an extended period without the annoying ads, yet paying for a full month is just too much? At a recent investor day, the company revealed a new day pass option, said to be coming later this year, that aims to serve just such a user scenario.
Exact details about the day pass system are still skim, as previously mentioned, this was primarily an announcement to investors about future plans. But the best way to get an idea of the option is from the usage example made by Chris Phillips, Pandora's Chief Product Officer: the host of a summer BBQ wants to have music playing during the party, but doesn't advertisement breaks to interrupt the mood or annoy guests. A day pass would allow that user to pay once, and have an ad-free experience for a full 24 hours.
Final pricing for the pass has yet to be decided, but example screens showed a tentative price of $0.99. Similarly, Pandora says it is still considering whether the pass should be for a one or three-day period. Another useful detail for users is that the pass won't require, or automatically roll into, a full monthly subscription. They can make a one-time purchase, and then return to the ad-supported tier.
Speaking to GigaOm, a Pandora spokesperson confirmed the announcement of the day pass option, and that they hope make it available later this year, but reiterated that pricing was not final. Pandora customers who subscribe to the monthly plan are given more — but a limited amount — chances to skip songs per day than the free tier. It remains to be seen how this mechanic would be applied to the day pass.
SOURCE GigaOm