Pandora is in the middle of shifting the way its streaming service works, and with that comes a few aesthetic changes as well. First was the rebranding Pandora announced last month, and now we're seeing the company overhaul its website with a new look. A new appearance isn't the only thing coming along with this roll out, as Pandora has also added some improved functionality.
The biggest changes seem to be on the Now Playing page. Now Pandora offers dedicated play controls on the bottom of the page, along with album artwork for the song you're currently listening to above it. You'll also be able to find lyrics for the song that's currently playing on this page, positioned below the album art.
Pandora has also revamped navigation with this update, making it easier to see what you've previously listened to and create new stations. Pandora Plus users are getting the promised features on the web version today as well, allowing them to make use of their unlimited replays and skips. What's more, free users will now be able to play video ads on the site to earn more skips and replays.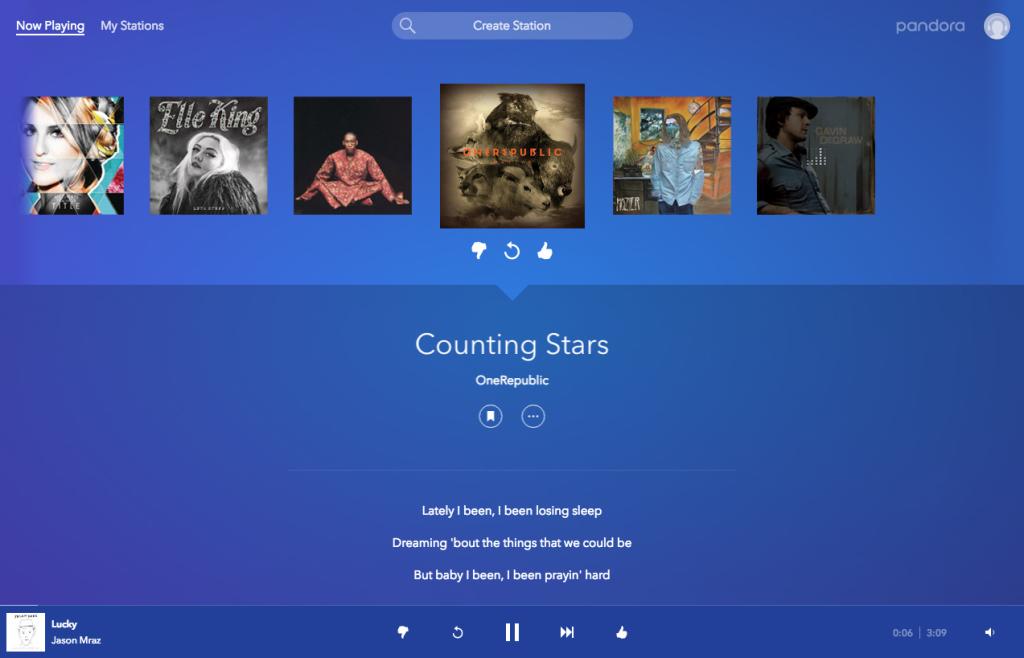 This revamp is just one part of Pandora's overall strategy to stand out in an increasingly crowded space. Earlier in the year, Pandora Plus was renamed Pandora One, and that change offered up some new features for subscribers. We've also watched the aforementioned rebranding, which attempts to give Pandora a new look.
The biggest change has yet to arrive, however. Pandora says that it's working on and on demand subscription service that should go live relatively soon, putting it in a better position to compete with services like Spoitfy, Apple Music, and Google Music. Whether or not that subscription service will be enough in the face of such stiff competition remains to be seen, but it's clear that Pandora is going all-in on this effort to recreate itself.
SOURCE: Pandora