Pandora now available in Australia and New Zealand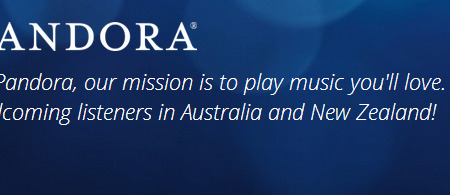 After a solid five years of waiting, Pandora is now available in its entirety in both New Zealand and Australia. This is the first time the Internet radio service has been made available internationally. Users in both locations can now nab the service's mobile apps from the Google Play Store and the Apple App Store.
Says Pandora, the company has been "extra thorough" in making sure it offers local artists in various stations, something that is a tad necessary when spreading into new markets. An Australian/New Zealand page has been added to the company's website, detailing the features we've all come to know and love. There are links to both app stores for mobile users who run either of the major mobile operating systems.
Several Australian-based genre stations have been added to the service for those in AU/NZ, including Aussie Today's Hits, Hip Hop, Alternative Rock, Classic Pub Rock, Lite Rock, Indie Rock, and Country. Artists include The Temper Trap, The Angels, Australian Crawl, Jimmy Barnes, Colin Hay, Tame Impala, and Boy & Bear. More location-specific genre stations will be added in the future.
Pandora's founder Tim Westergren is currently zipping around the two nations, holding Town Hall events to usher in the announcement. Said Westergren in the announcement on Pandora's official blog: "We've been dreaming of this day for a long time now, and can't wait to start connecting music and listeners across continents halfway around the world. We said we'd be back and now we are, so please be sure to spread the news!"
[via Pandora]