Pandora hopes to usher in a new era of portable gaming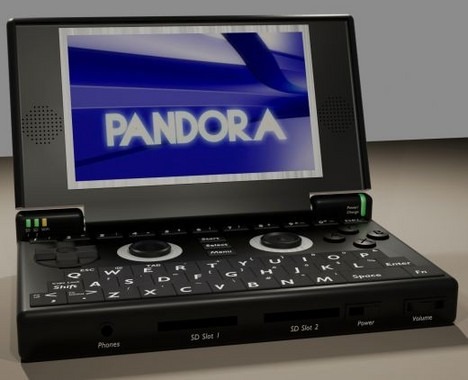 I'm sure that a lot of you have a portable gaming system, be it the Nintendo DS or a PSP. Really those are the only two options on the market right now, aside from older generation devices. However, there is a new kid on the block that's hoping to make waves with its open source system.
Pandora's form factor will be similar to that of the DS, though much different on the inside. You'll open it up to find a large color touchscreen LCD with dual analog sticks, a d-pad, A, B, X and Y buttons along with a full QWERTY keyboard. It will be powered by an ARM Cortex A8 CPU running a custom Linux distro. Other features include WiFi and dual SDHC card slots.
With Linux struggling to get support in the gaming industry, perhaps a small device such as this is exactly what we've needed. Expect the Pandora to launch this summer for $330.
[via Technabob]