Pandora brings offline music playback to Apple Watch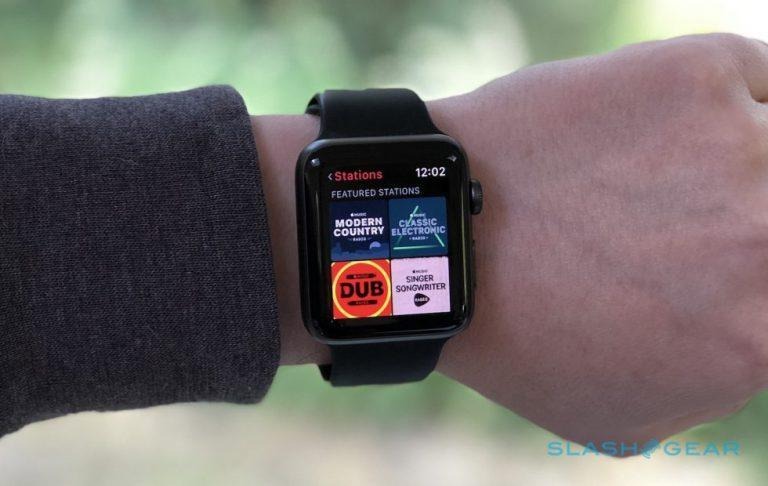 Pandora has beat Spotify to bring offline music playback to the Apple Watch. The new support is exactly what it sounds, enabling users to listen to music without the iPhone tether. The support has arrived in a brand new app that was built from the ground up, one that offers seamless "integration with the Apple Watch."
Streaming music on smartwatches is one of the newer features offered by wearables and the Apple Watch is no exception. Users have had the option to stream content from Apple's wearable for a while, but services have been relatively slow to bring offline playback to their products. Pandora has officially beat Spotify to the finish line.
The updated app is live now, and it is joined by a changelog proclaiming, "You asked, and we listened! By popular demand, we bring you a brand new, built-from-the-ground-up app that's seamlessly integrated into the Apple Watch experience..."
The new app provides users with access to remote audio playback controls and users are now able to Thumbs Up their favorite songs directly on the Now Playing screen. As well, and most importantly for most users, the app also now offers the ability to listen to music without an Internet connection.
The offline playback doesn't require users to use their iPhone, but they do need either a Pandora Plus or a Pandora Premium subscription. A Pandora Plus subscription costs $4.99/month and it offers unlimited music replays, unlimited skips, offline listening, and an ad-free experience. Pandora Premium is more expensive at $9.99/month, and it also offers higher quality audio, the ability to create playlists, and to search for specific songs.