Panasonic's new Toughpad FZ tablets are practically phones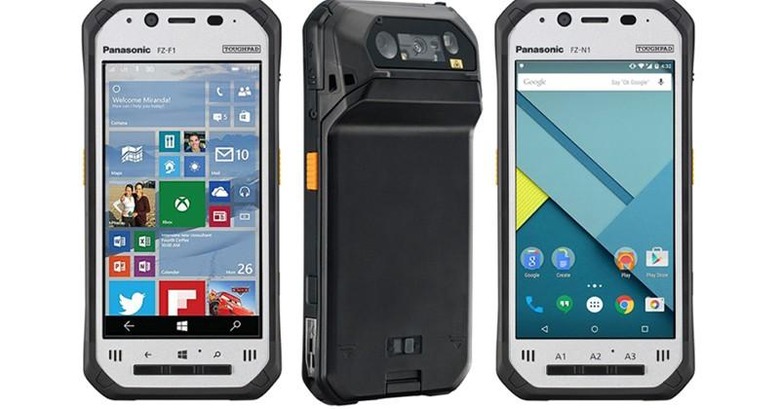 Those familiar with Panasonic's mobile devices might be aware of the existence of its Toughpad line of rugged tablets. Strangely enough, not all of those tablets are actually tablets, at least as far as size and functionality are concerned. Take for example the new Toughpad FZ-F1 and FZ-N1. These two "tablets", running Windows 10 Mobile and Android 5.1.1, respectively, actually come in 4.7-inch sizes, some even with voice capabilities. In short, these tablets are pretty much tough and rugged smartphones built for industrial use cases.
The Panasonic Toughpad FZ duo practically fall on the mid-range smartphone, or very small tablet, range. The 4.7-inch screen has a max resolution of 1280x720. It runs on an unnamed 2.3 GHz quad-core Snapdragon, which we presume to be any from the 800 series, hopefully the latest Snapdragon 820. There's 2 GB of RAM and 16 GB of storage, no mention of an expansion slot. Pretty much standard fare for smartphones tablets, but, of course, the Toughpad offers a lot more.
It's hard to beat Panasonic in terms of ruggedness. It boasts that the Toughpad FZ can survive 6-foot drops. In fact, they tested it to have survived 2,000 consecutive drops from a height of 3.3 feet. Hopefully it won't actually get dropped that much in real use. It is also well sealed against dust and water, with a rating of IP65 and IP67, able to survive a 3.3-foot dive in water for 30 minutes. Of course, those come at a price of making the device bigger and heftier than your usual smartphone, even the more rugged ones.
That ruggedness isn't for bragging rights only. Like any other Toughpad, the FZ-F1 and FZ-N1 were designed for use industrial and enterprise use. You wouldn't see a consumer smartphone with a bulge at the top for a dedicated barcode reader, for example. This reader can be triggered with a button on either side of the device, allowing right or left handed people to use it with ease. The Toughpad's screens are made very sensitive so that they can be used even with gloves on. And the battery is special too. Aside from the already beefy removable battery, there is also an optional "Long Life" battery that extends the tablet's life for two work shifts.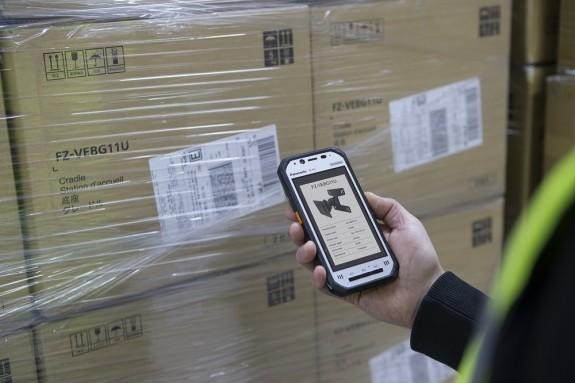 The Panasonic Toughpad FZ-N1 that runs Android will be available in a Wi-Fi only model in March for $1,499. A voice model will follow in Summer this year. Meanwhile, the Toughpad FZ-F1 bearing Windows 10 IoT Mobile Enteprise will arrive in Fall for $1,599 and will already support both data and voice. So yeah, smartphones.